The wait of millions of fans is finally over as the celebrity couple Justin Timberlake and Jessica Biel have officially become parents for the first time. According to the confirmation made by the happy couple, Jessica Biel has given birth to a healthy boy which now makes the couple a new inclusion in hot Hollywood parents.
As per media reports, the actress gave birth to couple's first child on April 10, 2015 whom the couple has decided to name Silas Randall Timberlake. Both mother and son are now in healthy condition while the new dad is ecstatic. Announcing the name of their newborn baby so soon is not very common among Hollywood celebrities as they take weeks to decide and make final announcement but Jessica and Justin had made preparations for this purpose before the birth.
Justin Timberlake and Jessica Biel Baby Boy Name and Pictures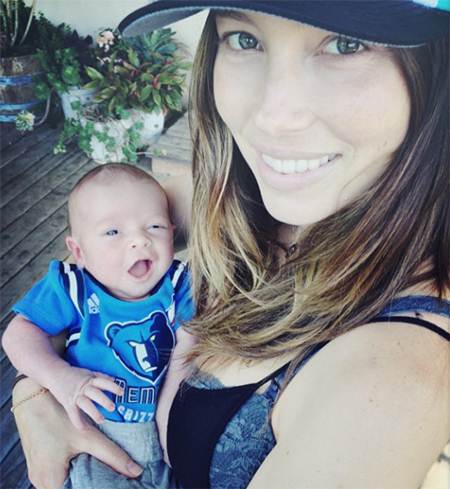 After months of speculations about the pregnancy of the actress, the news was finally confirmed by Justin Timberlake on his 34th birthday in January when he posted an adorable baby bump picture of Biel with the caption about being excited for becoming parents for the first time.
We congratulate Justin Timberlake and wife Jessica Biel on the birth of their baby boy. Although the name of the couple's son was announced pretty soon but the first photos of the newborn are yet to be released. So we all have to wait for this to happen.