The American actress Hayden Panettiere and her fiancé Wladimir Klitschko are certainly two of the happiest persons in the world at the moment as the couple just welcomed their first child on December 9, 2014. The 25 year old Nashville actress and her fiance Ukrainian boxing heavy-weight, Wladimir Klitschko have been blessed with a daughter.
The baby girl weighed in at 7 lbs., 14 oz., and measured 20 inches. The couple have decided to name their first child Kaya Klitschko. Hayden Panettiere had already revealed the gender of her future baby a few months earlier and said, "I'm thrilled that I am having a girl first because I feel like I know a lot about raising a strong woman. I feel very empowered myself and I think my daughter will, too."
Hayden Panettiere Baby Daughter Name and Pictures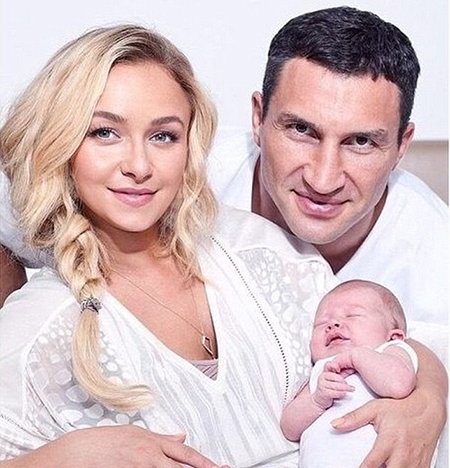 With Christmas around the corner, Panettiere and Klitschko have already got their Christmas present and will be spending the special day with their new family member. The fans are also eagerly waiting for the couple to get married but unfortunately we think that they will have to wait for a while more as the couple has no plans to tie the knot yet. The name of the child has been announced but her first pictures are yet to be released, so stay in touch with us as they will be updated on this page immediately after their release.