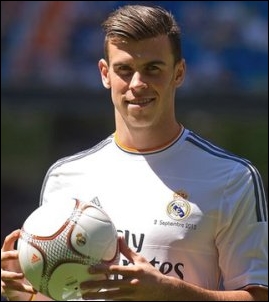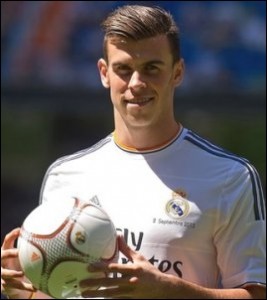 Gareth Frank Bale is a Welsh footballer who currently plays as a winger for Wales national football team and La Liga club Real Madrid. Gareth Bale was born on July 16, 1989, in Cardiff, Wales to a school caretaker, Frank and an operation manager, Debbie. Bale was an excellent athlete during his school days and used to play various sports. Due to his outstanding, Gareth Bale was often not allowed to use his left foot while playing football matches in school.
Gareth Bale began his football career at the age of 16 by making his debut for Southampton football club in 2006. He made 45 appearances for Southampton and scored 5 goals before moving to Tottenham Hotspur in 2007. Gareth stayed with the club for around 6 years during which he made 146 appearances and scored 42 goals. On 1st September 2013, Gareth Bale was signed by Spanish club Real Madrid after paying a record transfer fee of £85.3 million. He is currently playing for the club since 2013 and has played a vital role in its success in various tournaments.
Along with building a highly successful club career, Gareth Bale has also represented Wales team in international football matches. Since making his debut for Wales in 2006, Bale has made appearances in 44 matches and has also scored 12 goals. Along with playing football, the Welsh footballer has also currently signed endorsement deals with several brands including BT Sport, Adidas, Lucozade and EA Sports. Gareth Bale currently lives in Madrid with his partner Emma Rhys-Jones and daughter Alba Violet.
Complete Name: Gareth Frank Bale
Nicknames: The Cannon
Occupation: Soccer Player
Date of Birth: July 16, 1989
Birthplace: Cardiff, Wales
Zodiac Sign: Cancer
Height: 6′ 0″ (1.83 m)
Gareth Bale Favourite Color, Food, Hobbies, Club and other Things:
Hobbies and Interests: Football, Hockey, Rugby, Track & Field
Favorite Color: Red
Favorite Food: Corn Beef Hash
Favorite Sports: Football
Favorite Club: Real Madrid
Favorite Animal: Cow