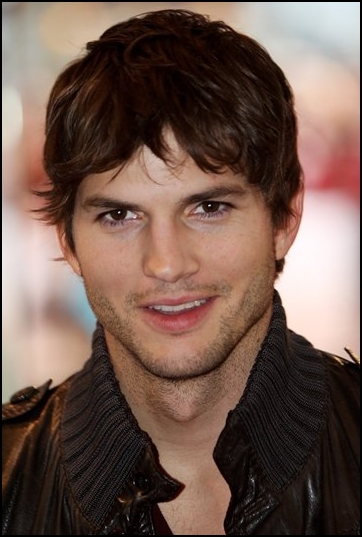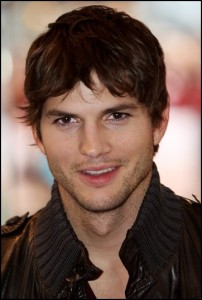 Christopher Ashton Kutcher is a actor, producer and former model who was born on February 7, 1978in Cedar Rapids, Iowa. His father Larry M. Kutcher was a factory worker while his mother Diane Kutcher used to work in Procter & Gamble. Ashton developed an interest in acting at very early age and started appearing in various school plays. Kutcher entered in the field of modeling during his university days after being approached by a model scout at a bar. After gaining some early success, he decided to drop out of University of Iowa in order to pursue his modeling career.
Ashton Kutcher's acting career started in 1998 when he was signed for a role in popular television series "That 70's Show". The series became pretty famous and Ashton's performance and good looks were highly praised by everyone. This TV success helped Kutcher to grab some roles in films too. He made his film debut in 1999 with a private school comedy "Coming Soon". Since then, he has appeared in several TV shows and films including Punk'd, Two and a Half Men, The Butterfly Effect, Dude, Just Married, What Happens in Vegas, No Strings Attached and The Guardian etc.
After gaining success in the fields of acting and modeling, Ashton Kutcher also decided to show his skills in the field of film and TV show production. He began his career as a producer in 2003 as a co-producer for the film "My Boss's Daughter. Some of his other notable work as a producer include Beauty and the Geek, Punk'd and The Butterfly Effect. Apart from the entertainment world, Ashton Kutcher is a very successful investor too and also owns a few restaurants.
In his personal life, he started dating actress Demi Moore in 2003 and they got married in 2005. After living together for almost 8 years, the couple finally got divorced in 2013. Ashton Kutcher began dating Mila Kunis in 2012 and the couple announced their engagement in February 2014.
Ashton Kutcher Personal Details:
Complete Name: Christopher Ashton Kutcher
Nicknames: Kutch, Ash
Occupation: Model, Actor, Producer
Date of Birth: February 7, 1978
Birthplace: Cedar Rapids, Iowa, U.S.
Zodiac Sign: Aquarius
Ashton Kutcher Height Weight Body Measurements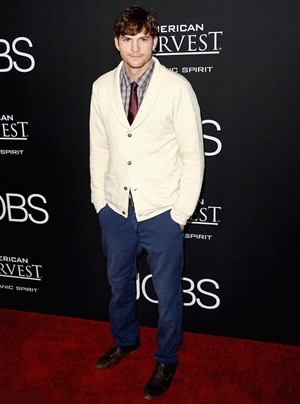 Ashton Kutcher Favorite Color, Food and other Things:
Hobbies and Interests: Listening Music, Playing Video Games, Partying, Working Out
Favorite Color: Red
Favorite Food: Italian
Favorite Book: Mutant Message Down Under, Many Lives,

Where the Red Fern Grows

, Many Masters
Favorite Perfume: Arpege Pour Homme
Favorite Bands: Hole, Dave Matthews Band, The Fine Machine
Favorite Song: "Young Blood" by The Naked And Famous
Favorite Movie: The Shawshank Redemption, Gladiator, Forrest Gump
Favorite Actor: Tom Cruise
Favorite Actress: Jennifer Aniston, Marilyn Monroe
Favorite Sports: Football
Favorite Football Team: Chicago Bears
Favorite Pet: Dog
Ashton Kutcher Interesting Facts:
Ashton Kutcher has a fraternal twin brother named, Michael.
Donated his blood for money on couple of occasions during his university days.
He has 2 toes on his left foot.