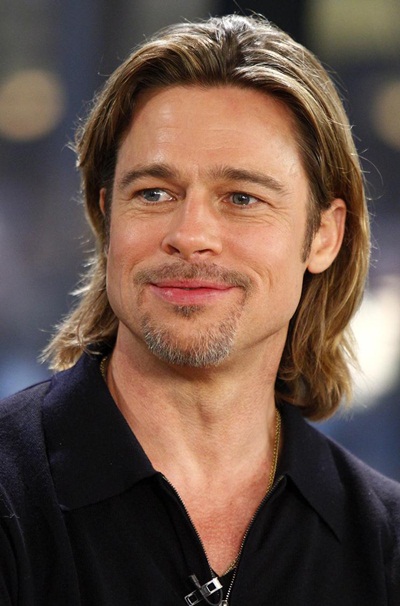 William Bradley Pitt is an American producer and actor who was born on December 18, 1963 to school counselor Jane Etta and trucking company owner, William Alvin Pitt. He was raised in Springfield, Missouri along with his younger siblings Julie Neal and Doug. Brad Pitt had developed an interest in acting during his teenage and moved to Los Angeles in order to fulfill his dream of becoming a film actor. He took acting lessons in Los Angeles and used to do odd jobs in order to fulfill his financial requirements during that time.
His acting career began in 1987 through minor roles in a few films and television shows. Brad's more appropriate big-screen debut came in 1989 through a featured role in horror film Cutting Class. He first gained wider recognition through his supporting role in 1991 film Thelma & Louise and continued to appear in films during next few years before establishing himself as an A-List star of the Hollywood through his performance in 1994 film Legends of the Fall. Since then, Brad Pitt has starred in a number of Box Office hit films such as 12 Monkeys, Fight Club, Ocean's Eleven, Troy, Mr. & Mrs. Smith, Moneyball and World War Z.
Brad Pitt also established his film production company Plan B Entertainment and has produced a few films including The Departed and 12 Years a Slave. For his outstanding work both as an actor and producer, Brad Pitt has received several awards till now. Named among the most attractive men in the world, Brad Pitt dated several gorgeous ladies like Robin Givens, Jill Schoelen, Juliette Lewis and Gwyneth Paltrow before marrying actress Jennifer Aniston in July 2000. Unfortunately, the couple failed to carry on their marriage and announced their divorce in 2005. Soon after that, Brad Pitt started dating actress Angelina Jolie. The couple confirmed their relationship in 2006, became engaged in April 2012 and finally married on August 23, 2014. The couple now has six children, three of whom were adopted. Unfortunately, the Angelina and Brad divorced in 2016.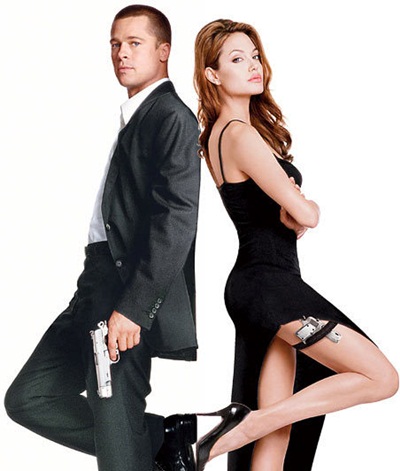 Brad Pitt Personal Details:
Complete Name: William Bradley Pitt
Nicknames: Pitt-Bull, Brad Pitt, Buratto Pitto
Occupation: Actor
Date of Birth: December 18, 1963
Birthplace: Shawnee, Oklahoma, U.S.
Zodiac Sign: Sagittarius
Net worth: $240 million
Brad Pitt Height Weight Body Shape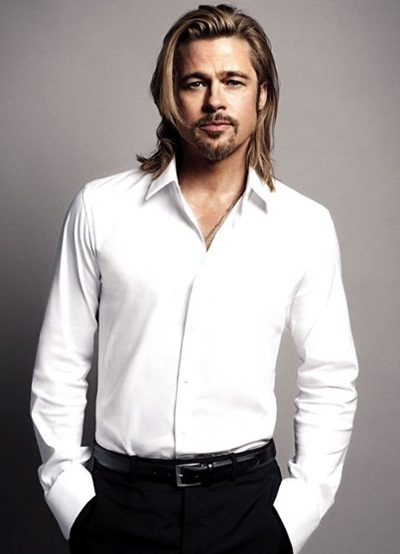 Brad Pitt Favorite Music, Books, Movies and other Favorite Things:
Hobbies and Interests: Collecting functional metal art pieces and furniture, Interior Designing, Architecture, Music, Motorcycles
Favorite Color: Blue, Black
Favorite Food: Pizza
Favorite Cereal: Frosted Flake
Favorite Drink: Mountain Dew
Favorite Candy: Twizzlers
Favorite Books: All by Cormac McCarthy
Favorite Perfume: Musk Lorenzo Villoresi
Favorite Music: U2, R.E.M., The Alarm, The Smiths, Bob Marley
Favorite Song: "Sooner or Later" by The English Beat
Favorite Movie: Planet of the Apes, Saturday Night Fever, One Flew Over the Cuckoo's Nest
Favorite TV Show: All In The Family
Favorite Sports: Football