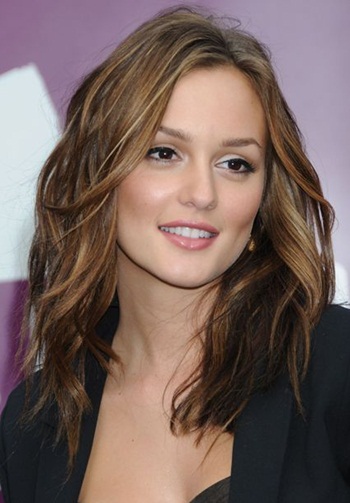 Leighton Meester is an American singer and actress who was born in Fort Worth, Texas on April 9, 1986. She had developed interest in acting at a very early age and moved to New York City at the age of 11, where she worked as a model along with appearing in several television commercials. At the age of 14, Meester decided to move to Los Angeles, California in search of more stable work.
Leighton Meester made her acting debut on television in 1999 through the role of Alyssa Turner in Law & Order. For next few years, she continued to make guest appearance in a number of series before getting a regular role as Savannah Bennet in television series, Surface. During this time period, she also kept appearing in various films mostly in minor roles before being selected for the role of Blair Waldorf in CW's teen drama series, Gossip Girls in 2007. The series became extremely popular and earned her appreciation for from critics. Since gaining recognition through Gossip Girls, Leighton Meester has appeared in several films and television series such as Date Night, The Roommate, The Oranges, That's My Boy, Life Partners, House, Shark and CSI: Miami.
Along with acting, Meester has also tried her luck in the field of music. She has released a number of singles till now along with a album titled Heartstrings. In her personal life, Meester first dated her Gossip Girl co-star Sebastian Stan from 2008 to 2010 and then her Remember the Daze co-star Aaron Himelstein during 2012. Later she began dating actor Adam Brody with whom she had met while filming The Oranges. The couple announced their engagement in 2013 and married in February 2014.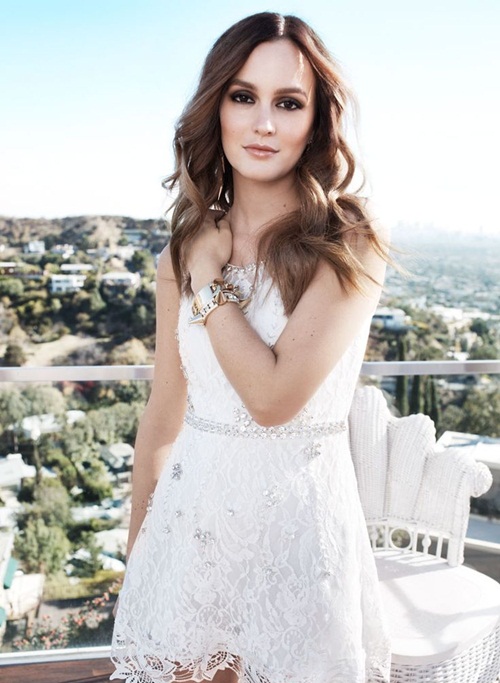 Leighton Meester Personal Details:
Complete Name: Leighton Marissa Meester
Nicknames: Lei, Meest, Lil Lei
Occupation: Actress, Singer
Date of Birth: April 9, 1986
Birthplace: Fort Worth, Texas, U.S
Zodiac Sign: Aries
Height: 5′ 5″ (1.64 m)
Click for Leighton Meester Height Weight Bra Size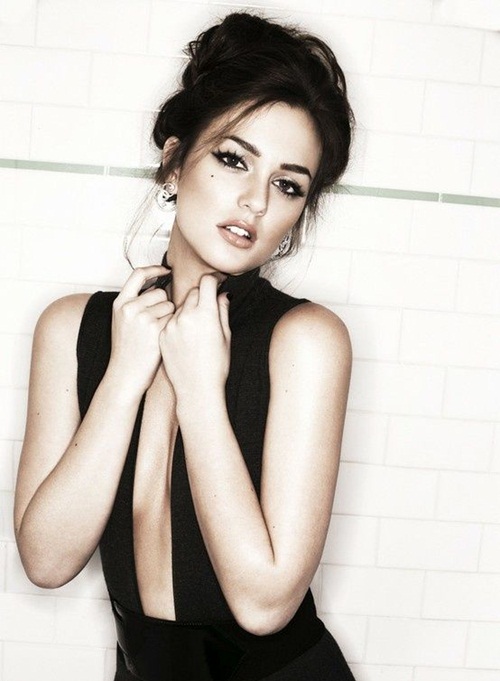 Leighton Meester Favorite Color, Books, and other Favorite Things:
Hobbies and Interests: Writing Poetry, Singing, Listening Music, Photography
Favorite Color: Black, Blue
Favorite Book: Siddhartha by Hermann Hesse
Favorite Perfume: Chanel No 5, Viktor & Rolf Flowerbomb
Favorite Music: Incubus, Chris Cornell, Neil Young
Favorite Song: "Out On The Weekend" by Neil Young
Favorite Movie: The Exorcist, The Texas Chain Saw Massacre, Rosemary's Baby
Favorite Designers: Donatella Versace, Fluxus, Valentino, Foley & Corrina, Stella McCartney
Favorite Animal: Penguin
Favorite Pet: Dog