With the biggest award ceremony of the year just a few nights away, the excitement about what will happen at the Oscars 2015 has started to rise already. The ceremony is scheduled to be held at Dolby Theatre on February 22, 2015 and will began at 5:30 p.m. PST (8:30 p.m. EST/01:30 UTC). For this purpose the preparations have already been completed and all major announcement such as who will host the event, nominees, award presenters and performers have also been made. So below we have compiled complete details about the host, presenters and performers names for the Oscar Awards 2015 at one place.
Oscars 2015 Host:
This year, the duty of hosting the show will be performed by actor Neil Patrick Harris who will start the ceremony by performing Moving Pictures.
Oscars 2015 Full list of Host, Presenters and Performers Names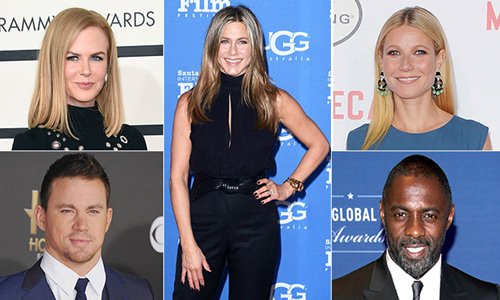 Oscars 2015 Presenters:
Ben Affleck
Jennifer Aniston
Jason Bateman
Jessica Chastain
Viola Davis
Chiwetel Ejiofor
Idris Elba
Ansel Elgort
Chris Evans
Kevin Hart
Terrence Howard
Josh Hutcherson
Scarlett Johansson
Dakota Johnson
Felicity Jones
Nicole Kidman
Jennifer Lopez
Shirley MacLaine
Sienna Miller
Channing Tatum
Miles Teller
John Travolta

Kerry Washington
Naomi Watts
Cate Blanchett
Jared Leto
Matthew McConaughey
Lupita Nyong'o
Marion Cotillard
Benedict Cumberbatch
Meryl Streep
Oprah Winfrey
Reese Witherspoon
Chloe Grace Moretz
Eddie Murphy
Liam Neeson
David Oyelowo
Gwyneth Paltrow
Chris Pine
Chris Pratt
Margot Robbie
Zoe Saldana
Octavia Spencer
Oscars 2015 Performers:
Neil Patrick Harris: "Moving Pictures"
Jack Black: Special sequence
Lady Gaga: Special tribute Performance
Jennifer Hudson: Special Performance
Anna Kendrick: Special Performance
John Legend & Common: "Glory"
Maroon 5: "Lost Stars"
Tim McGraw: "I'm Not Gonna Miss You"
Rita Ora: "Grateful"
Tegan and Sara & The Lonely Island: "Everything Is Awesome"
So these are the individuals who have been named by the event organizing authority and will be seen performing their respective duties during the Oscars 2015 awards ceremony.