The Oscars 2015 took place on February 22, at Dolby Theatre in Hollywood, Los Angeles during which the best work in the film industry during the past year was honored with awards by the Academy of Motion Picture Arts and Sciences. As the ceremony was attended by some of the biggest stars of the Hollywood who have a reputation for looking stylish and glamorous so there was no surprise seeing various artists appearing on the red carpet in completely new looks. Some looked great while a few failed to impress.
Although the most important part of Academy Awards ceremony is the distribution of awards among the artists but the red carpet fashion before the ceremony has also become significant part of the event during recent years. Since the beginning of Oscars, celebrities have garnered a place in fashion history with the help of their choice of dress or ensemble for the award show. While some outfits have gone on to become iconic, many of them will forever be invoke the question "why would someone wear this at Academy Awards?".
Best/Worst Dressed Oscars 2015 Celebrities Red Carpet Pictures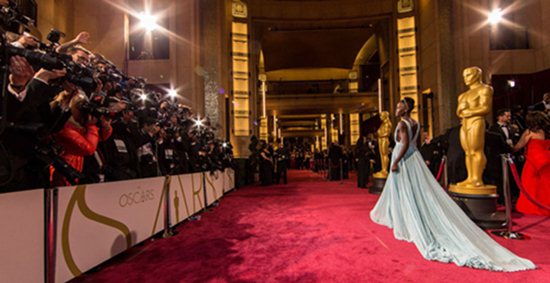 So given below is a collection of celebrities Oscars 2015 red carpet pictures. Explore the complete gallery in order to find out, which celebrity dress made a memorable appearance at this year's Academy Awards along with the ones that disappointed us because of being highly inappropriate for the occasion.
The gallery includes the pictures of famous celebrities like Angelina Jolie, Jennifer Lawrence, Jennifer Aniston, Lady Gaga, Gwyneth Paltrow, Emma Watson, Julia Roberts, Scarlett Johansson etc. So checkout the complete collection and do let us know about who you think were the best and worst dressed celebrities of 2015 Oscar awards.