As always, the Oscar Awards 2015 brought the biggest stars of film industry together at one place and it was definitely a great treat for the fans. But not only the fans enjoyed watching their favorite celebrities together, the stars themselves seemed to enjoy each others company a lot and had a lot of fun.
Just like the previous year's twitter breaking selfie of Ellen DeGeneres with A-list stars like Brad Pitt, Jennifer Lawrence, Bradley Cooper and Julia Roberts which received over a million retweets within an hour, we had a lot of more selfies this year too. So in order to give you just an idea about what happened when stars met stars, below we have compiled the collection of best Oscars 2015 pictures and selfies.
Best Oscar Awards 2015 Celebrities Selfies Red Carpet Pictures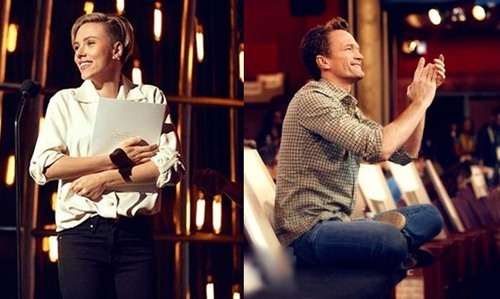 The 87th edition of Academy Awards were held at Dolby Theatre in Hollywood, Los Angeles on February 22, 2015 and awards to artists in 24 different categories were distributed by Academy of Motion Picture Arts and Sciences (AMPAS). Hosted by Neil Patrick Harris, the ceremony began with stars appearing on the red carpet which was followed by the actual event in which awards were distributed and various artists performed on stage too.
The Oscars 2015 awards show is yet to take place so you will have to wait for the exciting pictures and celebrities selfies taken during the ceremony. The event will began at 5:30 p.m. PST (8:30 p.m. EST/01:30 UTC) on Feb 22, and latest pictures of the ceremony will be updated on this page immediately after its completion.