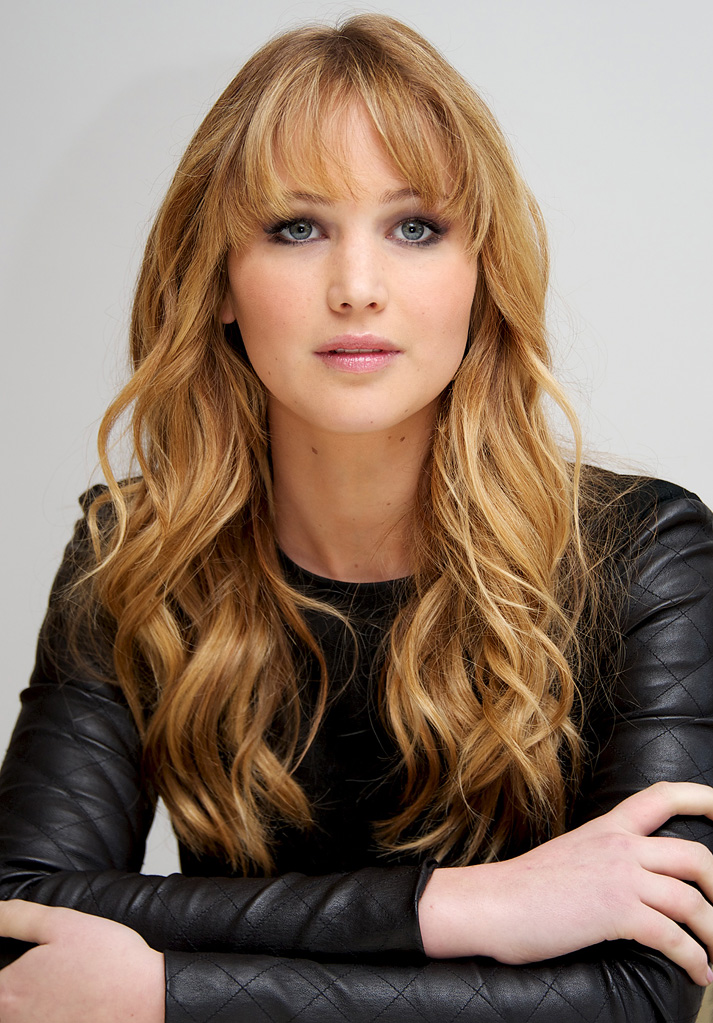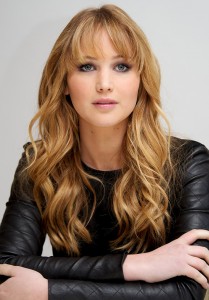 Jennifer Lawrence is one of the most famous and promising young actress of Hollywood at the moment. Born on August 15, 1990 her full name is Jennifer Shrader Lawrence. If we look at her background, she belongs to a middle class family and has two elder brothers named Blaine and Ben. Jennifer was no doubt a talented girl from her childhood. She was a good athlete as well as good player of field hockey and softball. From her childhood, she wanted to become a doctor but fate made her a successful actress.
Jennifer Lawrence started her career from modeling and community theatre but with the passage of time, she became a super star due to her immense natural talent. She got her biggest life opportunity in the age of 14, when she was in New York with her family for vacations. One strangers asked Jennifer for a picture and took her mother's number. On the very next day, he called her mother and  requested her to send Jennifer for a screen test. From that point, Jennifer's successful acting era got started. She started her acting from MTV commercials and soon her family and she moved to Los Angeles.
In 2012, she gained lot of fame for her leading character in the film series named, The Hunger Games. She received appreciation from critics and fans for her performance in the role of Katniss in The Hunger Games. Afterwards, she also performed in various other series named Medium, Monk and Cold Case and The Bill Engvall Show. Her excellent acting skills can be seen in several films like; winter's Bone, the Burning Plain and X-Men. Jennifer won her first Academy Award in 2013, for her marvelous work in Silver Linings Playbook.
In 2011, Jennifer came in a relationship with her co-star Nicholas Hoult but after two years, their relationship suddenly ended. However, according to rumors they got reconnected in July 2013. Jennifer Lawrence is also working for different charitable trust like, Feeding America, World Food Program and The Thirst Project. Jennifer Lawrence has also created an organization named as Jennifer Lawrence Foundation for the disable adults and children. According to Jennifer, her parents support and audience love is the main reason behind her success. Now days, she lives in Santa Monica with her pet dog and planning to come on screen with something innovative.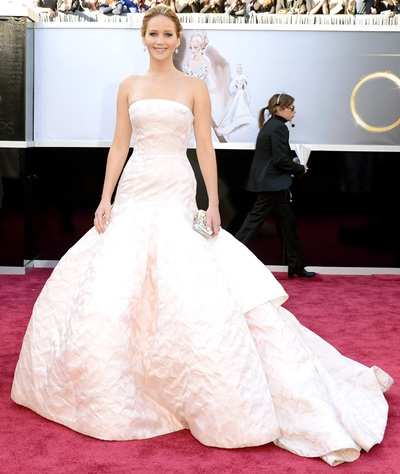 Jennifer Lawrence Personal Details:
Complete Name: Jennifer Shrader Lawrence
Nicknames: Jen, JLaw
Occupation: Actress
Date of Birth: August 15, 1990
Birthplace: Louisville, Kentucky, U.S.
Zodiac Sign: Leo
Height: 5′ 9″ (1.75 m)
Net worth: $26 Million
Click Here for Jennifer Lawrence Family Pictures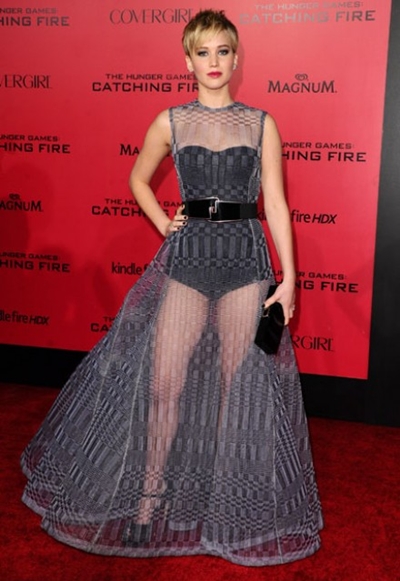 Jennifer Lawrence Favorite Things:
Hobbies and Interests: Play Guitar, Painting, Surfing
Favorite Color: Gold, Blue
Favorite Food: Junk Food
Favorite Book: We Need to Talk About Kevin, Raise High the Roof Beam, The Rum Diary, The Other Boleyn Girl
Favorite Music: The Black Keys, Paramore, Mumford & Sons,
Favorite Movie: Pan's Labyrinth, I Heart Huckabees, Midnight in Paris, Harold and Maude,
Favorite Sports: Basketball
Favorite TV show: The Only Way Is Essex, Keeping Up with the Kardashians
Favorite Pet: Cat
Jennifer Lawrence Interesting Facts:
Jennifer was a cheerleader in high school.
She auditioned for the role of Bella in "Twilight" movie series but lost out to Kristen Stewart.
She graduated from high school two years early so that she could pursue her acting career.
Jennifer Lawrence father was the owner of a concrete construction firm and her mother runs a children's camp.