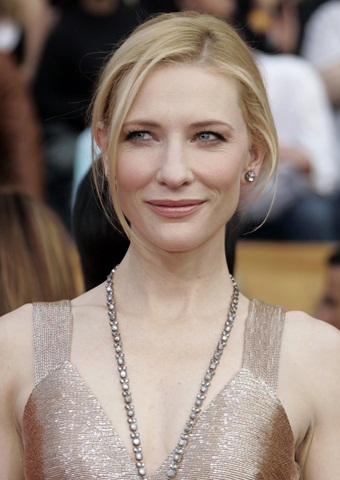 The Australian actress Catherine Elise Blanchett was born on May 14, 1969 to property developer, June Gamble and advertising executive Robert DeWitt Blanchet, Jr. After exploring her passion for acting, she began her acting career through theatre before making her film debut as an extra in 1990 film Crabs. Over the next few years, she had minor roles in films like Police Rescue: The Movie, Parklands and Thank God He Met Lizzie before getting her first notable role in 1997 film Paradise Road.
Cate Blanchett first rose to prominence through her role as Elizabeth I of England in 1998 film Elizabeth. Her performance in the film received critical acclaim and she received a number of awards for it too. Her films over next few years include Pushing Tin, The Gift, The Shipping News, Bandits, Heaven, The Lord of the Rings, The Missing, and Veronica Guerin until she again garnered praise from critics and various awards including an Oscar for Best Actress in a Supporting Role for her performance in 2004 film The Aviator. Since then, Cate has starred in several more films such as Babel, Elizabeth: The Golden Age, Indiana Jones and the Kingdom of the Crystal Skull, The Curious Case of Benjamin Button, Robin Hood, Hanna, Blue Jasmine, The Hobit: An Unexpected Journey and The Monuments Men. In addition to films, Blanchett has also had an extensive career on stage.
For her outstanding work throughout the career, Cate Blanchett has received numerous accolades so far including two Academy Awards, two Oscar awards, three Golden Globe Awards and three Screen Actors Guild Awards. In her off-screen life, Cate Blanchett married screenwriter Adrew Upton in December 1997 after meeting him on the set of a TV show in 1996. The couple now has three sons together along with a adopted daughter.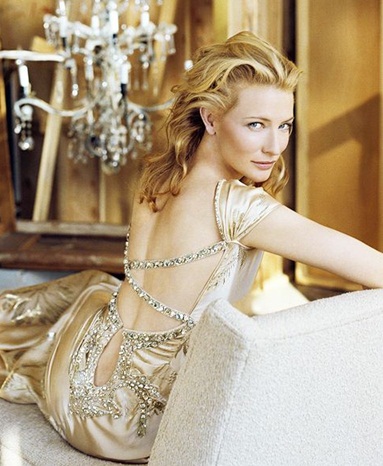 Cate Blanchett Personal Details:
Complete Name: Catherine Elise Blanchett
Nicknames: Cate
Occupation: Actress, Theater Director
Date of Birth: May 14, 1969
Birthplace: Melbourne, Victoria, Australia
Zodiac Sign: Taurus
Cate Blanchett Weight Height Bra Measurements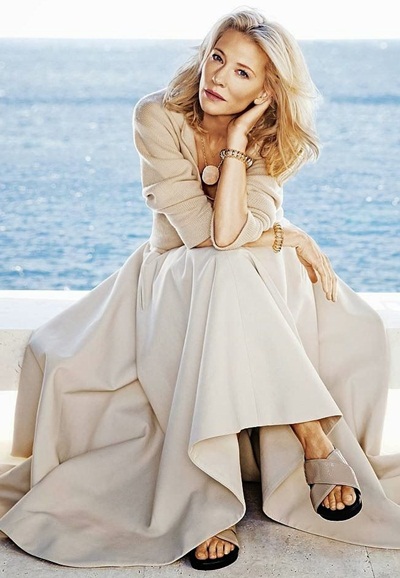 Cate Blanchett Favorite Designer, Books, Perfume and other favorite things:
Given below are the complete details about actress Cate Blanchett favorite things like food, books, perfume, music, hobbies, designers and movies.
Hobbies and Interests: Acting, Environmentalism, Reading, Partying
Favorite Food: Goat cheese, Muesli
Favorite Book: Voss, Oleanna, The Uses of Enchantment, The True History of the Kelly Gang, Tender is the Night, The Tibetan Book of Living and Dying
Favorite Perfume: Burberry Brit
Favorite Movie: Ordinary People, Mon Oncle, Huckleberry Finn, The Scarlet Claw, Coal Miner's Daughter
Favorite Designers: Phoebe Philo, Givenchy, Giorgio Armani, Alexander McQueen