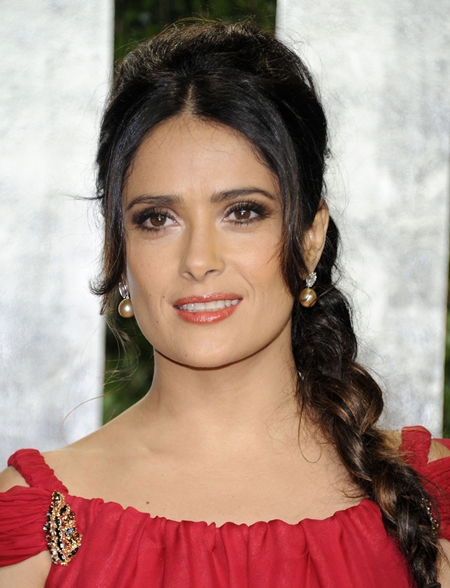 The Mexican-American actress, producer and director, Salma Hayek Jiménez was born on September 2, 1966. Raised in a wealthy family, she began her acting career at the age of 23 by playing the title role in Mexican telenovela Teresa. Salma Hayek then moved to Los Angeles, California in 1991, determined to pursue her dream of becoming a successful Hollywood actress. She had to struggle a bit in the beginning because of having lack of fluency in speaking English but she overcome that hurdle with continuous hardwork and landed a role in 1995 film Desperado. The film became commercially successful and helped Hayek in gaining roles in several films during next few years including From Dusk Till Dawn, The Faculty, Fools Rush In and Wild Wild West.
Salma Hayek's career breakthrough came in 2002 when she co-produced and also played the lead role in film Frida. The film received very positive reviews from the critics and was also nominated for six Academy Awards including a best actress nomination for Salma Hayek. She followed the success of Frida with popular films like The Maldonado Miracle, Once Upon a Time in Mexico, After the Sunset, Lonely Hearts, Puss in Boots, Grown Ups, Savages and Grown Ups 2. Apart from being a highly successful actress, Hayek has also proven her abilities in the field of production. She founded film production company Ventanarosa in 2000 and since then has produced several films and television projects including the popular television series Ugly Betty.
One of the only four successful Mexican born Hollywood actresses, Salma Hayek has worked as a spokesperson for various brands and also launched her own line of skincare, cosmetics and haircare products in 2011 called Nuance by Salma Hayek. She also has been constantly been involved in charitable work for years now especially increasing awareness on violence against women and importance of breastfeeding. In her personal life, Salma Hayek got engaged with French billionaire François-Henri Pinault in 2007 and also gave birth to the couple's first child in the same year. Although the engagement was called-off in July, 2008 but the couple reconciled later and got married on Valentine's Day in 2009.
Salma Hayek Personal Details:
Complete Name: Salma Hayek Jiménez
Nicknames: Salma Hayek
Occupation: Actress
Date of Birth: September 2, 1966
Birthplace: Coatzacoalcos, Veracruz, Mexico
Zodiac Sign: Virgo
Net worth: $85 million
Salma Hayek Height Weight Bra Size Measurements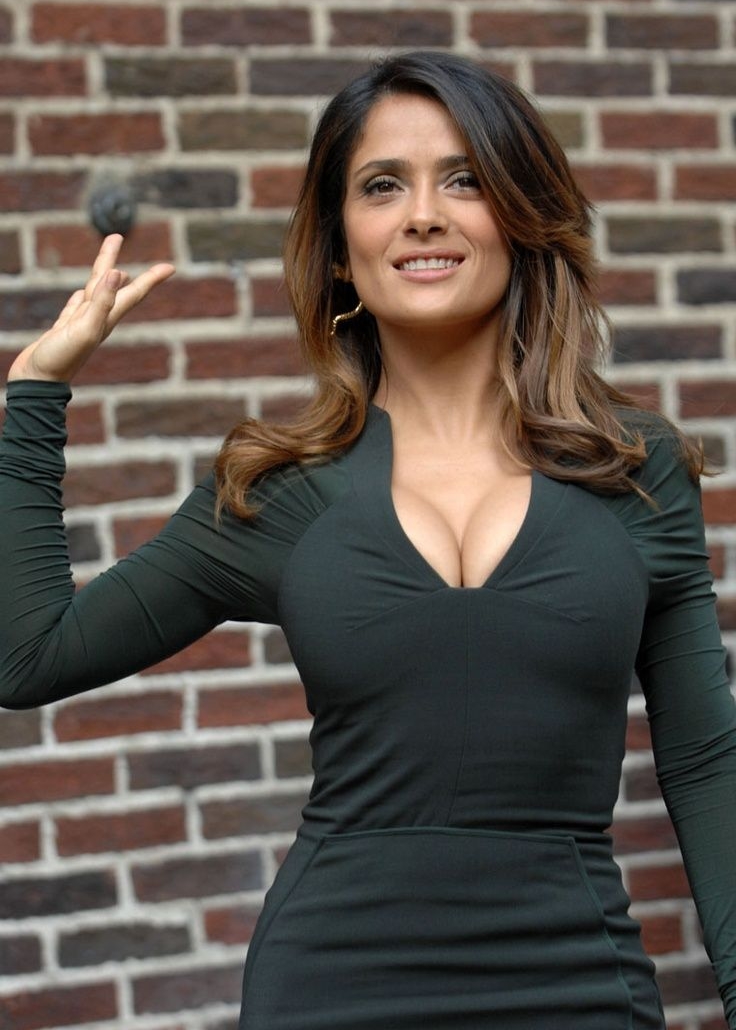 Salma Hayek Favorite Color, Food, Perfume and other Things:
Hobbies and Interests: Bikram Yoga
Favorite Color: Blue, Purple
Favorite Shoe Color: Black
Favorite Food: Mexican, French
Favorite Perfume: Avon's Today, Tomorrow and Always
Favorite Lipstick Shade: Plum
Favorite Eye Shadow Shades: Browns and Aubergine
Favorite Designers: Giorgio Armani, Prada
Favorite Animal: Dog