Born on March 16, 1986, Alexandra Daddario is an American actress and model, best known for her female lead role in Percy Jackson & the Olympians film series. Born in New York City, New York, Alexandra Daddario mother was a Merril Lynch lawyer while her father was a prosecutor. Alexandra's professional acting career started at the age of just 16 when she appeared as Laurie Lawis in All My Children television show.
She then went on to make appearances in several more television series and movies in coming years before getting the biggest breakthrough of her career after being signed for female lead role of Annabeth Chase in fantasy-adventure film Percy Jackson & the Olympians: The Lightning Thief. Released in 2010, the film proved to became a box office hit and Daddario's performance as female lead received very positive reviews from the critics. During 2011, she co-starred in comedy film Hall Pass and also appeared in the television series, Parenthood.
She kept her success stream going in 2012 and starred in slasher film Texas Chainsaw 3D along with starring in the music video of Imagine Dragons' "Radioactive". Alexandra then reprised her popular of Annabeth Chase in the second film of Percy Jackson & the Olympians film series, Percy Jackson & the Olympians: The Sea of Monsters. She took her fame to new heights during 2014 through her role as Lisa Tragnetti in television crime drama, True Detective.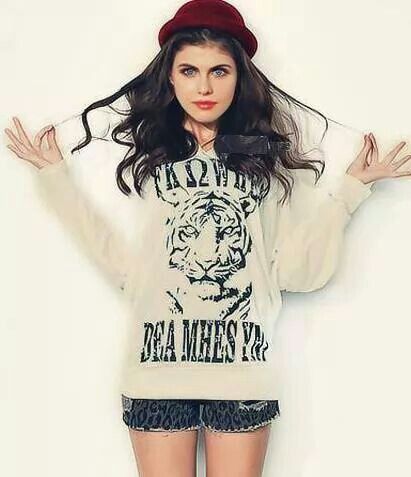 Alexandra Daddario Personal Details:
Complete Name: Alexandra Anna Daddario
Occupation: Actress, Model
Date of Birth: March 16, 1986
Birthplace: New York, U.S
Zodiac Sign: Pisces
Net worth: $4 Million
Alexandra Daddario Height Weight Bra Size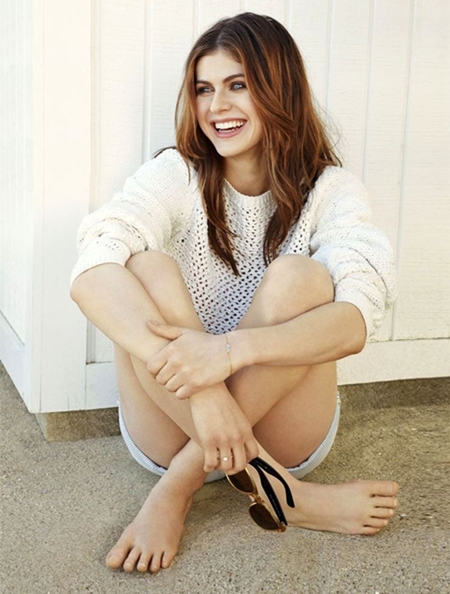 Alexandra Daddario Favorite Color, Music, and other Things:
Hobbies and Interests: Shopping, Watching TV and Movies, Listening Music
Favorite Color: Blue
Favorite Food: Grilled Salmon
Favorite Book: The Pleasure Of My Company, Born Standing Up: A Comic's Life
Favorite Music: John Mayer, Taylor Swift, Phoenix, Lady Gaga
Favorite TV Show: Family Guy, South Park, Curb Your Enthusiasm