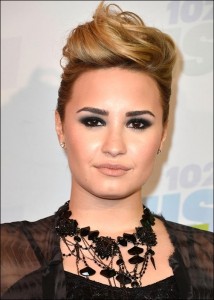 Demetria Devonne Lovato is an American singer and actress who was born in Albuquerque, New Mexico on August 20, 1992. Demi Lovato was born to former Dallas Cowboys Cheerleader Dianna Lee Hart and musician Patrick Martin Lovato. Demi was born with immense talent which she proved after winning several talent contests during her childhood. He started her professional acting career at the age of just 10 when she was signed for the role of Angela in children's television series, Barney & Friends. She then also guest starred in Just Jordan and Prison Break during 2006.
Demi Lovato began working with the Disney Channel in 2007 after being selected for the role in "The Bell Rings". She was then selected for lead role in television film, "Camp Rock" which premiered in 2008 and Demi's performance was highly appreciated by the critics. Along with acting in the film, Demi also recorded 3 songs with Jonas Brothers for the movie's soundtrack. In 2009, she starred in her own television series "Sonny with a Chance".
After gaining recognition through her acting, Demi Lovato entered in the field of music and released her first album "Don't Forget" in 2008. The album reached at top position on music charts and sold over 500,000 copies. Her second album, "Here We Go Again" was released in 2009 while the third one, "Unbroken" was released in 2011. Many singles of her albums like Skyscraper and Give Your Heart a Break have reached at top position over music charts. Her latest album "Demi" was released in 2013 which sold over 110,000 copies in its first-week. During her music career, Demi Lovato has worked quite closely with Jonas Brothers.
Demi Lovato has also served as a judge of television music competition show, The X Factor from 2012 to 2013. She has also been involved in various philanthropic activities through charity work and various environmental and social causes. Demi briefly dated the Jonas Brothers band member Joe Jonas. After the end of that relationship, she has also been linked with Wilmer Valderrama but the status of their relationship is unknown right now.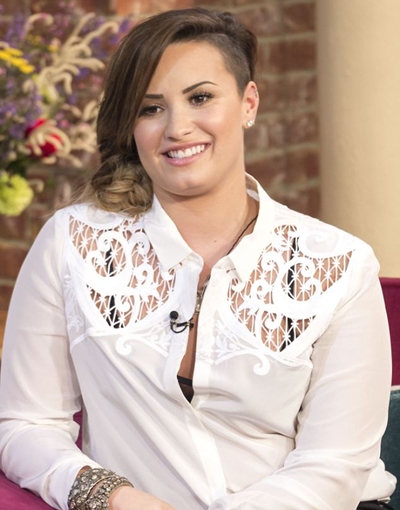 Demi Lovato Personal Details:
Complete Name: Demetria Devonne Lovato
Nicknames: Demi, Mc D Love
Occupation: Actress, Singer
Date of Birth: August 20, 1992
Birthplace: Albuquerque, New Mexico
Zodiac Sign: Leo
Height: 5′ 3½" (1.61 m)
Net worth: $15 Million
Click Here for Demi Lovato Family Pictures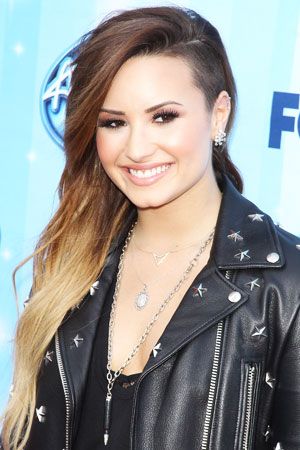 Demi Lovato Favorite Color, Movie, Book and other Things:
Hobbies and Interests: Acting, Playing Piano, Writing and Singing Songs
Favorite Color: Red, Black
Favorite Food: Chocolate Chip Cookies, Cheese
Favorite Book: A Piece of Cake by Cupcake Brown, Twilight by Stephenie Meyer
Favorite Music: Kelly Clarkson, Paramore, The Beatles, Lady Gaga
Favorite Song: What makes you beautiful (One Direction), Born For This (Paramore)
Favorite Movie: Donnie Darko
Favorite TV Show: 48 Hours
Favorite Sports: Surfing
Favorite Place: Kenya
Demi Lovato Interesting Facts:
Demi Lovato loves heavy metal music.
She doesn't likes to eat spicy food but loves hot sauce.
Her first celebrity crush was Leonardo DiCaprio.
Demi is allergic to pine trees, cats and some dogs.