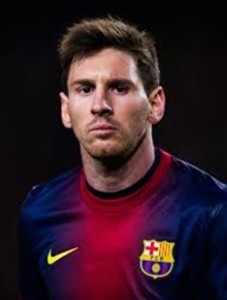 Born on June 24, 1987, Lionel Andrés Messi is an Argentine footballer who currently plays as a forward for Argentina national football team and Barcelona football club. Lionel Messi began playing football at the age of just 5. After watching his talent and skills, Messi was signed by FC Barcelona to train at their youth academy for which he along with his family moved to Spain.
After performing extremely well while playing for junior teams and impressing everyone with his skills, Lionel Messi finally made his first appearance for FC Barcelona at the age of 16. Since making his debut, he has won several titles with Barcelona football club including 3 UEFA Champions Leagues, 6 La Ligas, 2 Club World Cups and 2 UEFA Super Cups. During his career at Barcelona, Messi has set several records like becoming the first ever player to score 5 goals in a Champions League match and the highest goal scorer for the club. For his fabulous performances, Lionel Messi has received numerous awards including FIFA Ballon d'Or and FIFA World Player of the Year etc.
Along with club career, Lionel Messi has also built a very successful international career. He has appeared in 96 matches for Argentina national football team till now and has scored 45 goals. He has also served as the captain for Argentina national team. Lionel Messi is a extremely popular athlete both on and off the field so there is no surprise in the fact that various international brands such as Gillette, Pepsi, Turkish Airlines and EA Sports have signed endorsement deals with him. Widely considered as the best football player of all time, Messi is currently the second highest paid footballer in the world according to Forbes magazine.
Off the field, Lionel Messi has been involved in a lot of charity work. He has established his own charity named, Leo Messi Foundation and also makes donations for other social causes. At the moment, Lionel Messi is dating Antonella Roccuzzo who gave birth to the couple's first child in 2012, a son named "Thiago".
Lionel Messi Personal Details:
Complete Name: Lionel Andres Messi
Nicknames: La Pulga, Messidona, Leo
Occupation: Professional Soccer Player
Date of Birth: June 24, 1987
Birthplace: Rosario, Argentina
Zodiac Sign: Cancer
Height: 5′ 7″ (1.69 m)
Net worth: $180 Million
Check Lionel Messi Family Pictures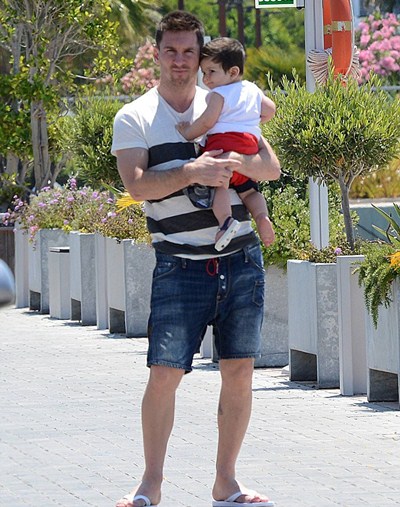 Lionel Messi Favorite Color, Movie, Music ad other Things:
Hobbies and Interests: Video Games, Listening Music, Sleeping, Spending Time with Family
Favorite Color: Red
Favorite Food: Escalope Milanese, Salad
Favorite Book: El Martin Fierro by Jorge Luis Borges
Favorite Music: Cumbia
Favorite Musician: Sergio Torres
Favorite Movie: Baby's Day Out
Favorite TV Show: Primicias
Favorite Sports: Football, Handball
Favorite Football Player: Pablo Aimar