Best known for being the part of pop-rock band "Jonas Brothers", Nicholas Jerry Jonas is an American actor, musician and singer-songwriter who was born on September 16, 1992. Nick Jonas professional career began at a very early age when he was discovered in a barber shop. At the age of just seven, he started performing on Broadway and acted in several plays such as Annie Get Your Gun, Les Miserables and The Sound of Music. While performing in Beauty and the Beast during 2002, Nick Jonas wrote a song with his father called "Joy to the World (A Christmas Prayer)" which became pretty popular and led Nick Jonas in the music industry.
In 2005, Nick was signed by the Columbia Records along with his elder brothers Kevin and Joe. The brothers named their band "Jonas Brothers" and released their debut album in 2006 which failed to gain too much popularity and the band was dropped by the label shortly after it. Jonas Brothers were then signed by Hollywood Records in 2007 which whom they released their self-titled second album "Jonas Brothers" in the same year which became extremely successful and helped the band gain recognition worldwide. The band has released three more albums together so far including A Little Bit Longer, Lines, Vines and Trying Times, and V.
After gaining recognition as the part of Jonas Brothers, Nick Jonas moved towards solo career and for his own band called Nick Jonas & The Administration. The band released their debut album Who I Am in 2010. Alongside music, Nick Jonas has also proved his acting abilities and has appeared in several television shows and films till now including Camp Rock and Camp Rock 2: The Final Jam, JONAS LA, Careful What You Wish For and Jonas Brothers: Living the Dream. In his personal life, Nick Jonas has been involved in a number of relationships that have stayed in media highlights. Most notably he dated Miley Cyrus from June 2006 to December 2007, Selena Gomez in 2009 and then Delta Goodrem in 2011. Nick Jones is currently dating Muss Universe Olivia Culpo since August 2013.
Nick Jonas Personal Details:
Complete Name: Nicholas Jerry Jonas
Nicknames: Nick J., Nick, Mr. President
Occupation: Singer, Actor
Date of Birth: September 16, 1992
Birthplace: Dallas, Texas
Zodiac Sign: Virgo
Height: 5′ 9″ (1.75 m)
Net worth: $18 Million
Click for Nick Jonas Height Weight Eye and Hair Color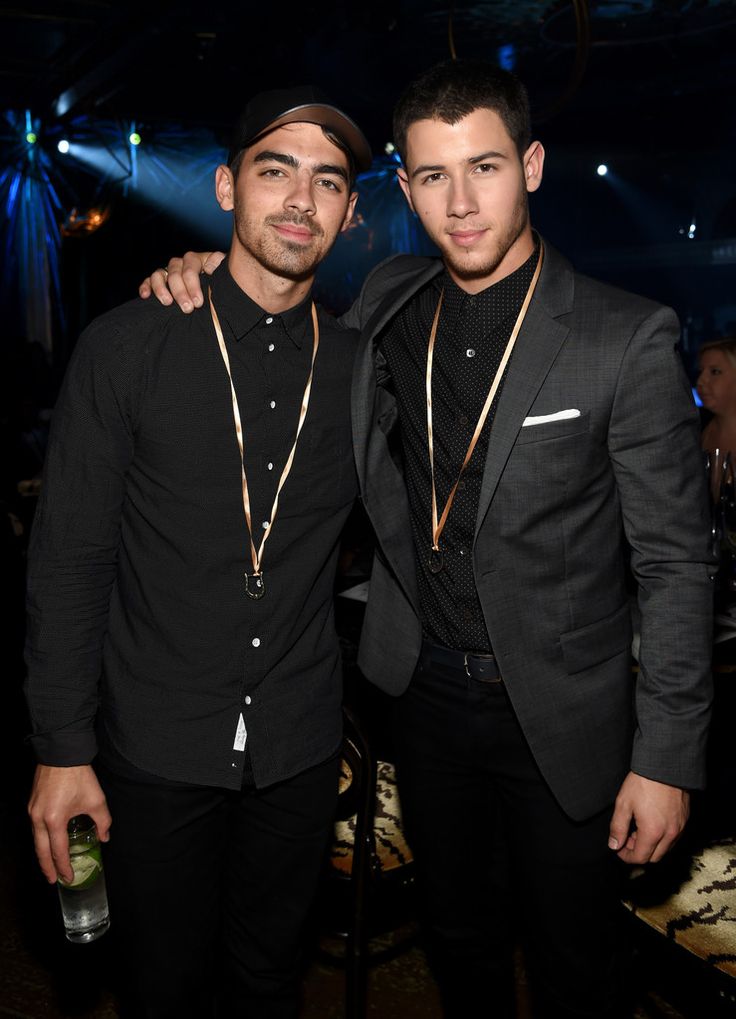 Nick Jonas Favorite Color, Food, Music and other Favorite Things:
Hobbies and Interests: Collecting Baseball Cards, Songwriting, Music, Sports, Reading
Favorite Color: Blue
Favorite Food: Steak, Sushi
Favorite Fruit: Plums
Favorite Ice-Cream: Cotton Candy
Favorite Starbucks Drink: Green Tea Frappuccinos
Favorite Cereal: Cheerios
Favorite Childhood Book: Magic Tree House
Favorite Perfume: Miss Dior Cherie
Favorite Song: Superstition (By Stevie Wonder)
Favorite Music: Fall Out Boy, Switchfoot, Stevie Wonder, Elvis Costello, Johnny Cash
Favorite Movie: Juno, Finding Neverland
Favorite Actors: Keri Lynn Pratt, Matt Long
Favorite Sports: Baseball
Favorite Baseball Team: New York Yankees
Favorite Baseball Player: Derek Jeter
Favorite Football Teams: Dallas Cowboys
Favorite Designers: Phillip Lim, A.P.C
Favorite Fast Food Restaurant: In-N-Out Burger, McDonald's
Favorite Car: Escalade
Favorite City: Chicago