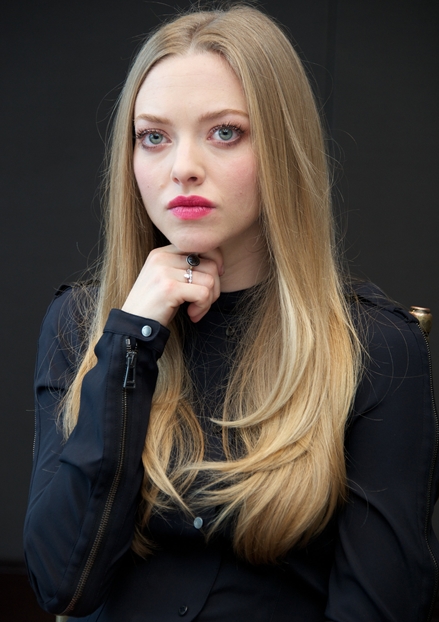 Amanda Michelle Seyfried is an American singer and actress who was born on December 3, 1985. Born to pharmacist Jack Seyfried and occupational therapist Ann Sander, Amanda started her professional career as a model at the age of 11. After working as a model for few years, she released that her real passion is acting and singing so she started studying opera and made her debut in soap opera As the World Turns. She then also appeared in All My Children television show before being signed for a career changing role in box-office hit film Mean Girls. The film helped Amanda Seyfried in gaining recognition worldwide and also landing roles in several films and television series during next few years including American Guns, Nine Lives and Veronica Mars.
The next most prominent role in acting career of Amanda Seyfried came in 2006 when she appeared in popular HBO drama series Big Love. She stayed on the show for 4 seasons before deciding to leave in order to focus on her film career. Her next lead role in musical film Mamma Mia! proved to be the biggest breakthrough of her career which lifted Amanda Seyfried to A-list actress status.
Since then, she has appeared in a large number of films and televisions series such as Jennifer's Body, Dear John, Red Riding Hood, Gone, Les Misérables and A Milion Ways to Die in the West along with singing songs for a few of her films.
Widely considered among the hottest and most talented young stars of Hollywood, Amanda Seyfried's dated Dominic Cooper for two years till 2010 and then stayed in a relationship with Ryan Phillippe for about 8 months in 2011. Afterwards, Seyfried has also been linked to James Franco, Ben Barnes and Josh Hartnett. Since October 2013, Amanda has been dating actor Justin Long.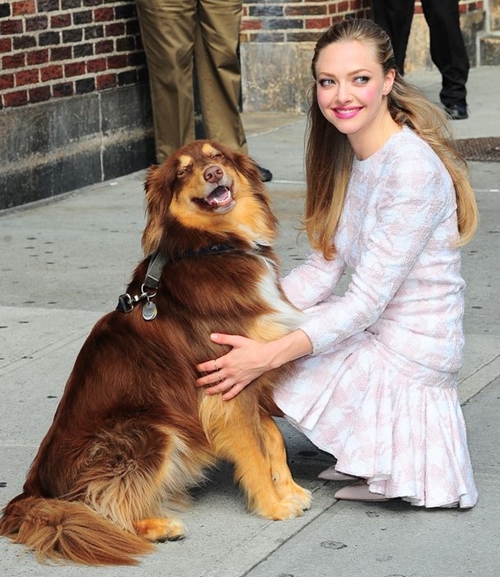 Amanda Seyfried Personal Details:
Complete Name: Amanda Michelle Seyfried
Nicknames: Minge
Occupation: Actress, Singer
Date of Birth: December 3, 1985
Birthplace: Allentown, Pennsylvania
Zodiac Sign: Sagittarius
Height: 5′ 2½" (1.59 m)
Net worth: $10 million
Click for Amanda Seyfried Height Weight Bra Size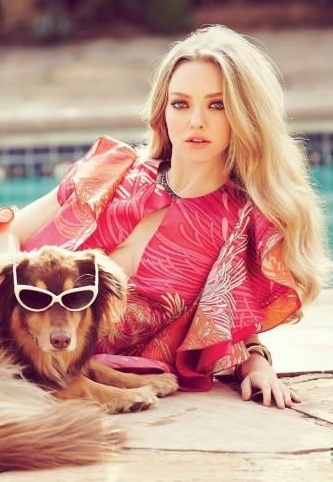 Amanda Seyfried Favorite Music, Movies, Food and other Things:
Hobbies and Interests: Painting, Dancing, Singing, Playing Tennis, Working Out
Favorite Color: Green
Favorite Food: Everything
Favorite Book: Books by Ernest Hemingway, William Faulkner and Truman Capote
Favorite Perfume: Bvlgari Green Tea
Favorite Music: Folk music
Favorite Movie: Mother and Child, Animal Kingdom, Hannah and Her Sisters, Romeo and Juliet
Favorite TV Shows: Homeland, The Wire
Favorite Sports: Tennis
Favorite Hair Style: Wavy
Favorite Lipstick Color: Red
Favorite Nail Polish Color: Pink
Favorite Handbag: Prada, Mui Mui
Favorite Designer: Miu Miu
Favorite Pet: Dog
Amanda Seyfried Interesting Facts:
Amanda began her modeling career at the age of 11.
Has worked as a waitress before gaining success in her career.