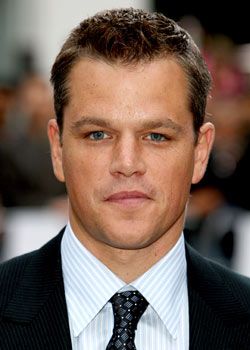 Born on October 8, 1970, Matthew Paige Damon is an American actor, producer, voice actor and screenwriter. He is the second son of professor Nancy Carlsson-Paige and stockbroker Kent Telfer Damon. Matt Damon began acting in 1988 through student theater plays while studying at Harvard University. He dropped out of university in 1992 in order to pursue his acting career after being cast in film Geronimo: An American Legend. He gained initial recognition through his performance in 1996 film Courage Under Fire. The film not only did good business over box office but also earned Damon praise from critics.
The breakthrough role of Matt Demon career came in 1997 with film Good Will Hunting. The screenplay was written by Matt Demon and his close friend Ben Affleck. The film garnered a lot of commercial success and Matt received nominations for several awards for his outstanding work. In the same year, he appeared in another critically acclaimed drama The Rainmaker. He then appeared in a few more films during next few years before gaining wider international recognition as part of two major film franchises. Matt appeared as Linus Caldwell in 2001 box office hit Ocean's Eleven, followed by its sequels Ocean's Twelve in 2004 and Ocean's Thirteen in 2007.
Along with this, he also starred as Jason Bourne in hit Bourne film series including The Bourne Identity, The Bourne Supremacy, and The Bourne Ultimatum. In addition to this, Damon has appeared in several more films and television shows such as Project Greenlight, 30 Rock, Gerry, Syriana, The Departed, The Informant, Invictus, Hereafter, True Grit, We Bought a Zoo, Behind the Candelabra, Elysium and The Monuments Men.
For his outstanding work in the film industry, Matt Damon has received several awards so far along with a star on the Hollywood Walk of Fame. He has also been actively involved in charitable work and has supported various organizations in social causes. In past, he dated Minnie Driver, Winona Ryder, and Odessa Whitmire before marrying bartender Luciana Bozán Barroso in December 2005. The couple now has three daughters together along with a stepdaughter from Luciana Barroso's prior marriage.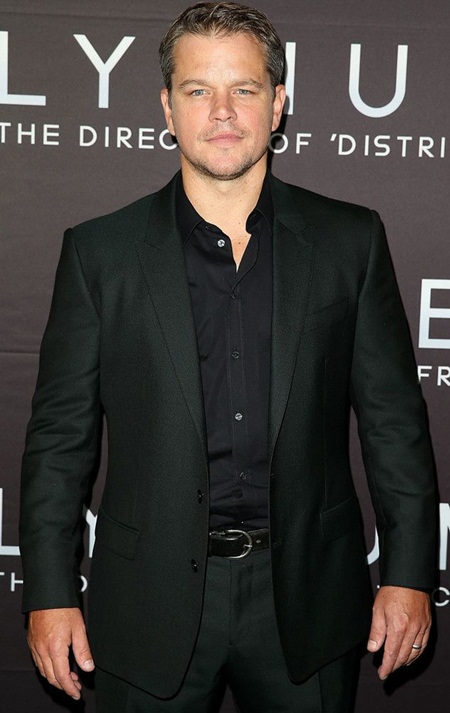 Matt Demon Personal Details:
Complete Name: Matthew Paige Damon
Nicknames: Matt Damon
Occupation: Actor
Date of Birth: October 8, 1970
Birthplace: Cambridge, Massachusetts, U.S.
Zodiac Sign: Libra
Matt Damon Weight Height Body Measurements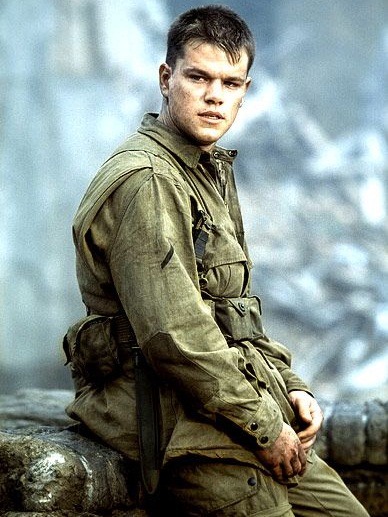 Matt Damon Favorite Movies, Food, Music and other favorite things:
Given below are the complete details about actor Matt Damon favorite things like movie, food, music, hobbies, sports, and books.
Hobbies and Interests: Politics, Philanthropy, Music, Spending Time with Family, Acting
Favorite Food: Pizza
Favorite Book: A People's History of the United States by Howard Zinn
Favorite Movie of his own: Good Will Hunting
Favorite Sports: Baseball
Favorite Baseball Team: Boston Red Sox