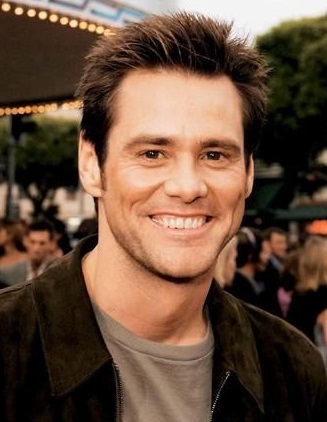 Named among one of the biggest movie stars in Hollywood, Jim Carrey is a Canadian-American comedian, actor and producer. He was born on January 17, 1962 to homemaker Kathleen Oram and musician Percy Carrey. He made his film debut in 1983 with The Sex and Violence Family Hour and garnered initial recognition in career during early 1990's through films like In Living Color, The Mask, Dumb and Dumber, Ace Ventura: Pet Detective and Ace Ventura: When Nature Calls. He then received critical acclaim for his performance in 1997 film Liar Liar which was followed by hit films The Truman Show in 1998 and Man on the Moon in 1999.
Since then, Jim Carry has starred in several more critically acclaimed and commercially successful films such as How the Grinch Stole Christmas, Bruce Almighty, Eternal Sunshine of the Spotless Mind, Lemony Snicket's A Series of Unfortunate Events, Yes Man, Fun with Dick and Jane, A Christmas Carol, Mr. Popper's Penguins, The Incredible Burt Wonderstone and Dumb and Dumber To. In his off-camera life, Jim Carrey has been involved in several high-profile relationships so far. He has dated January Jones, Laurie Holden, Jenny McCarthy, Renee Zellweger and has also been married twice so far, first with Melissa Womer and then with Lauren Holly.
Jim Carrey Personal Details:
Complete Name: James Eugene Carrey
Nicknames: Jim Carrey
Occupation: Actor, Comedian
Date of Birth: January 17, 1962
Birthplace: Newmarket, Ontario, Canada
Zodiac Sign: Capricorn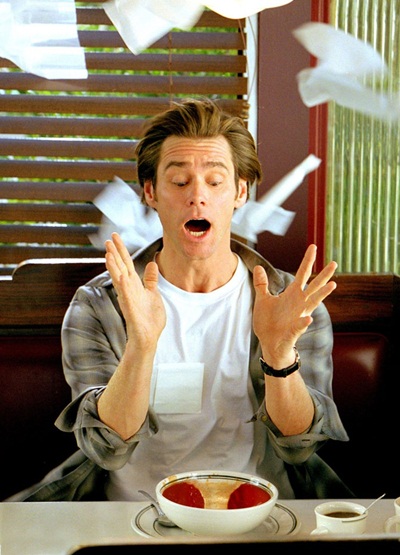 Jim Carrey Favorite Music Bands, Food and other favorite things:
Given below are the complete details about actor and comedian Jim Carrey favorite things such as food, books, movies, music and hobbies.
Hobbies and Interests: Acting, Listening Music, Watching Movies, Karaoke
Favorite Color: Green
Favorite Food: Grilled Cheese Sandwiches
Favorite Book: Crime & Punishment by Fyodor Dostoevsky
Favorite Music Band: Cannibal Corpse
Least Favorite Movie: The Computer Wore Tennis Shoes
Favorite TV Series: Monty Python's Flying Circus
Favorite Cartoons: SpongeBob SquarePants, Johnny Bravo, Dave the Barbarian