The American singer and actress, Carrie Underwood was born on March 10, 1983. She first rose to prominence after winning the fourth season of American Idol in 2005 and since then, has gone on to become one of the most well-known recording artists in the music industry. Her debut album Some Hearts was released in 2005, which garnered huge commercial success and gave Carrie wider international recognition. Since then, she has released three more albums Carnival Ride, Play On and Blown Away so far, all of which have been highly successful. For her work as a musician, Carrie Underwood has received several awards and is widely considered as one of the most successful country music artist of all time. She began dating hockey player Mike Fisher in 2008 and the couple tied knot in 2010.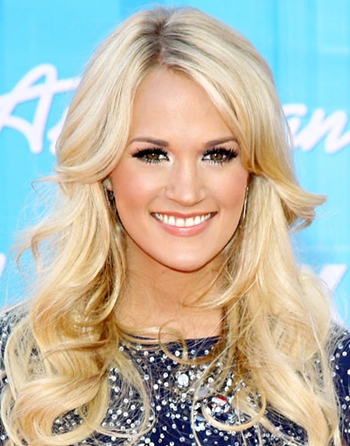 Carrie Underwood Family Tree Father, Mother Name Pictures
Given here are complete details about Carrie Underwood family tree including her father, mother, siblings and husband names and pictures.
Complete Name: Carrie Marie Underwood
Date of Birth: March 10, 1983
Birth Place: Muskogee, Oklahoma, United States
Occupation: Singer
Father Name: Stephen Underwood
Mother Name: Carole Underwood
Siblings: Stephanie U. Shelton, Shanna Underwood Means
Spouse: Mike Fisher (m. 2010)
Carrie Underwood Husband Mike Fisher: