Undoubtedly the most anticipated night of the British music industry calendar, the Brit Awards for the year 2015 are all set to take place on February 25, at The O2 Arena in London. With the ceremony just a couple of days away, fans have desperately been searching for the tickets of award ceremony, so to help our visitors in this case, below we have discussed complete details about how you can buy Brit Awards 2015 tickets online along with official packages prices information.
The easiest and most appropriate way of buying a ticket for the awards show is to use your MasterCard to buy tickets online through the specified websites. The cardholders will be the first ones to get exclusive access to BRIT Awards 2015 tickets before they are sold to common people.
The next thing you can do to enter the viewing area at the award ceremony is to get a wrist band for which you will have to get registered beforehand. The registration will began at 2pm on February 22 and you are required to bring some ID with having details about your name, date of birth and address. After successful registration, you will be given a wrist band which will allow you to enter the Brit Awards 2015 on February 25, 2015.
2015 Brit Awards Tickets Price/Cost, Buy Online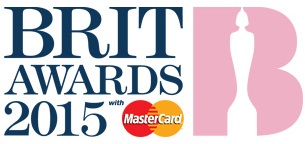 In addition to this, there are a couple of important points that your need to keep in mind in order to successfully attend the awards show. These include:
Individuals who will buy tickets with MasterCard will not be sent tickets via post and they will have to collect them from the event venue on February 25 during 11:00 am to 7:00 pm.
No guest aged less than 13 will be allowed to attend the event while an adult must also accompany individuals having age between 13 to 17 years.
People with wrist bands must arrive at the venue no earlier than 8am and no later than 10 am.
So these were complete details about the tickets of BRIT Awards 2015 and we certainly hope that they will help you in finding the mega event's tickets with ease.