With 57th Annual Grammy Awards 2015 just around the corner, the fans are getting ready to watch the performances their favorite artists as according to the announcement made by the event organizing authority, there will be over 30 onstage performances. So below we have provided complete details about who will be performing along with what they will be performing during music's biggest night.
Rihanna, Paul McCartney and Kanye West: The three artists will share the spotlight and will perform "FourFiveSeconds" live for the very first time. Kanye West and Rihanna are also nominated for awards Best Rap/Sung Collaboration.
57th Grammy Awards 2015 Show Performers List and Performances Schedule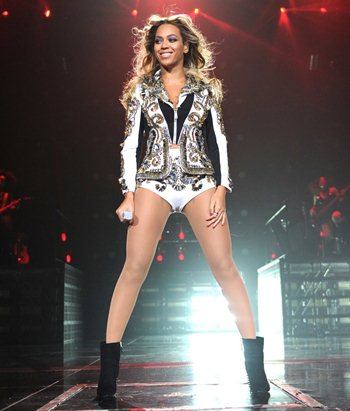 Beyonce, John Legend and Common: The queen Beyonce will first perform the gospel song "Take My Hand Precious Lord" and will later be transitioning into Common's and John Legend's Oscar-nominated song "Glory" of the Selma soundtrack.
Chris Martin and Beck: The Coldplay frontman will join Beck during his performance at the 2015 Grammy Awards.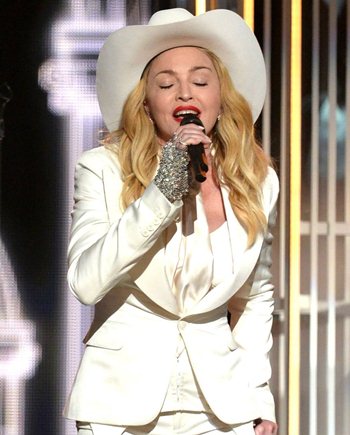 Madonna: Making her return, Madonna will also once again be seen performing on Grammy's stage and is most likely to sing some track from her upcoming album, Rebel Heart.
Katy Perry: After a fabulous performance at Super Bowl 2015, Katy Perry is now all set to perform her emotional ballad "By the Grace of God" at 57th Grammy Awards.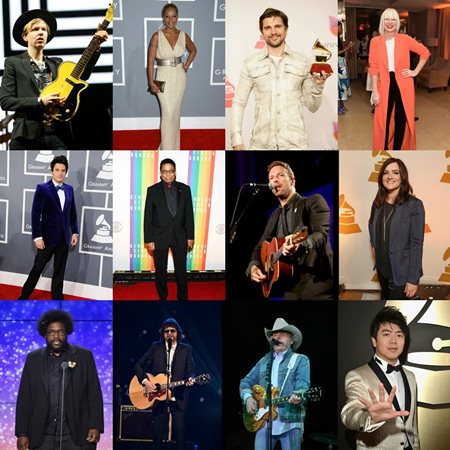 In addition to these, fans will get a chance to enjoy several more performances at Grammy Awards 2015 by various artists such as solo performances by Sam Smith, Pharrell Williams, Ariana Grande, Sia as well as a collaboration performance from Herbie Hancock, Ed Sheeran, Questlove and John Mayer. Along with this, there will also be a number of duets performed by Adam Levine and Gwen Stefani, Tome Jones and Jessie J, Brandy Clark and Dwight Yoakam, Annie Lennox and Hozier, and Lady Gaga and Tony Bennett.