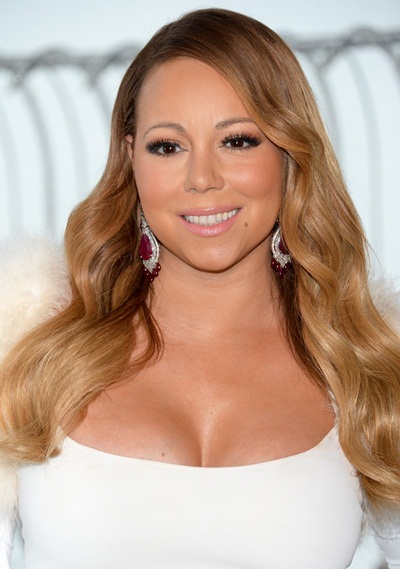 Mariah Carey is an American singer, record producer and actress who first rose to prominence after the success of her self-titled debut album in 1990. Born on March 27, 1970, she is the daughter of Patricia and Alfred Roy. Mariah Carey developed interest in music during her childhood and continued to improve her skills in the field while growing up. Before becoming a well-known star, she worked at several restaurants as waitress in order to fulfill her financial needs. She recorded a four song demo tape and tried to pass it to music labels but failed to do so.
Her long struggle paid-off in 1988 when the head of Columbia Records, Tommy Mottola listened to her demo tape and immediately signed her to the label. Her self-titled debut album, Mariah Carey was released in 1990 which became widely popular and sold around 15 million copies globally. The album immediately made her a star in the music industry and she followed her success with more albums like Emotions, Music Box and Merry Christmas. Her fourth album Daydream was released in 1995 and its single "One Sweet Day" stayed on the top of Billboard Hot 1000 for a record sixteen weeks. Her next few albums including Butterfly, Rainbow, Glitter and Charmbracelet garnered commercial success but not as much as her previous work.
Carey again returned to the top of music charts in 2005 with album The Emancipation of Mimi which also included her 2000's most successful single, We Belong Together. Since then, she has released a few more albums so far including E=MC², Memoirs of an Imperfect Angel, Merry Christmas II You and Me. I Am Mariah… The Elusive Chanteuse. With her fourteen albums released so far, Mariah Carey has sold over 200 million records, making her one of the highest selling music artists of all time.
In addition to music, Mariah Carey has also worked as an actress. She made her acting debut in 2001 with film Glitter and since then has appeared in a number of more films such as WiseGirls, State Property, You Don't Mess with the Zohan, Tennessee, Precious and The Butler. Mariah Carey began dating Tommy Mottola and the couple married in June 1993. After staying together for almost 5 years, the couple announced their divorce in 1998. She then began dating actor Nick Cannon, with whom she married on April 30, 2008. Carey gave birth to fraternal twins on April 30, 2011. The couple confirmed their separation in August 2014.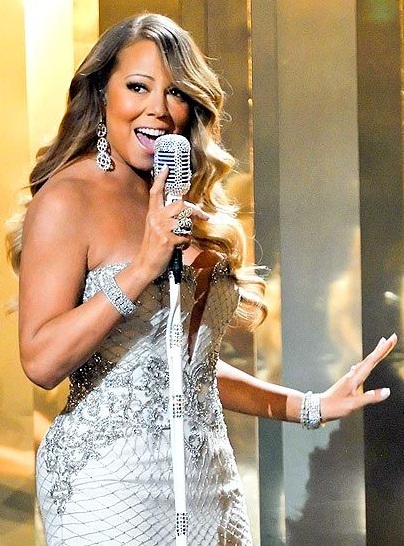 Mariah Carey Personal Details:
Complete Name: Mariah Angela Carey
Nicknames: Songbird, MC, Mirage, Mimi, The Voice
Occupation: Singer, Actress
Date of Birth: March 27, 1970
Birthplace: Huntington, New York, United States
Zodiac Sign: Aries
Mariah Carey Weight Height Bra Measurements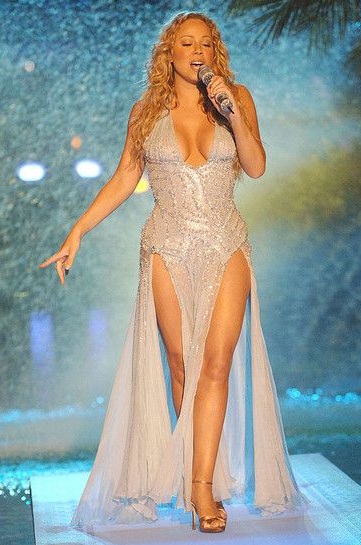 Mariah Carey Favorite Food, Color, Movie and other favorite things:
Given below are the complete details about singer Mariah Carey favorite things including food, color, movie, hobbies, TV show and Perfume etc.
Hobbies and Interests: Water Aerobics, Swimming, Singing
Favorite Color: Pink
Favorite Food: Pizza
Favorite Perfume: M By Mariah Carey
Favorite Music: Stevie Wonder, Aretha Franklin, Edwin Hawkins, Minnie Riperton, Sarah Vaughan, Eric B. & Rakim
Favorite Movie: Comedy and horror
Favorite TV Show: Game of Thrones
Favorite Actor: James Dean
Favorite Actress: Marilyn Monroe