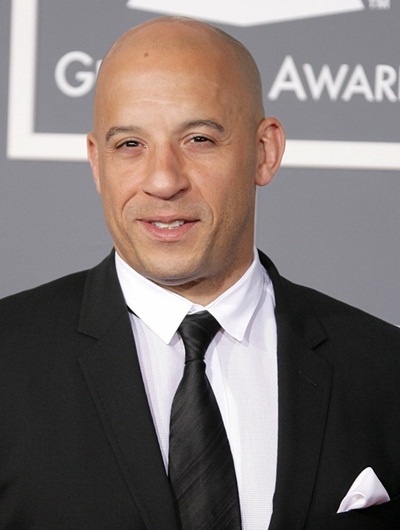 The American filmmaker and actor Vin Diesel was born on July 18, 1967 with his twin brother Paul. He began his acting career through stage at the age of seven. Before finding success in his acting career, Vin used to work as a bouncer in New York City and during that time, he changed his birth name Mark Sinclair Vencent to Vin Diesel. Vin is simply the shortened version of Vincent while Diesel is the nickname he received from his friend, referring to his non-stop energy. He made his film debut with a uncredited role in 1990 film Awakenings.
Over the next few years, Vin Diesel appeared in a few more films such as Multi-Facial, Strays and Saying Private Ryan before gaining his first major role in 2000 film Boiler Room. He got his breakthrough role in science-fiction film Pitch Black during the same year and attained further international fame with 2001 film The Fast and the Furious and 2002 film XXX. Since then, Vin Diesel has starred in several more films like The Pacifier, Find Me Guilty, Babylon A.D. and Los Bandoleros. Along with this, he has also reprised his roles in sequels of Riddick film series as well as The Fast and the Furious series.
After being in a relationship with actress Michelle Rodriguez around 2001, Vin Diesel has been dating Mexican model Paloma Jimenez since 2008. The couple now has two children together including a daughter Hania Riley and son, Vincent.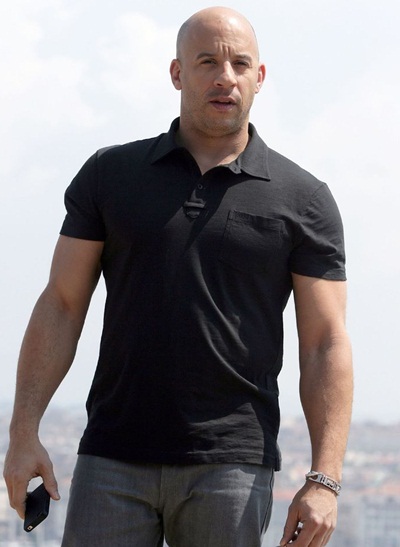 Vin Diesel Personal Details:
Birth Name: Mark Sinclair Vincent
Also Known As: Vin Diesel, Dominic Torretto
Occupation: Actor
Date of Birth: July 18, 1967
Birthplace: New York City, New York, U.S.
Zodiac Sign: Cancer
Height: 6′ 0″ (1.82 m)
Net worth: $75 million
Vin Diesel Height Weight Body Measurements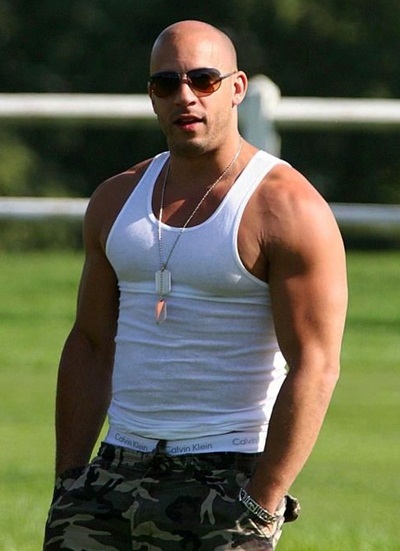 Vin Diesel Favorite Cars, Food, Color and other favorite things:
Given below are the complete details about actor Vin Diesel  favorite things such as food, music, color, hobbies and cars.
Hobbies and Interests: Cooking, Playstation, Yoga, Snowboarding, Watching Movies, Reading
Favorite Color: White, Black, Blue, Red
Favorite Food: Italian
Favorite Music: Latin, Techno
Favorite Band: Jackson 5
Favorite Car: Chevrolet Corvette