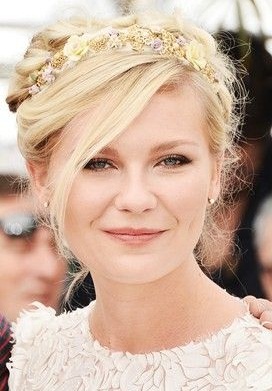 Kirsten Caroline Dunst is an American actress, model and singer. She was born on April 30, 1982 to medical service executive Klaus Dunst and artist Inez. Dunst made began her professional career at the age of just three as a child fashion model, appearing in several commercial before making her film debut with Oedipus Wrecks for the anthology film New York Stories at the age of six. After making appearances in a few more movies, Kirsten Dunst garnered worldwide recognition through her performance as Claudia in 1994 film Interview with the Vampire.
Over the next few years, Kirsten Dunst appeared in several more films including critically acclaimed films Little Women and Jumanji along with comedy dramas and romantic comedies such as Bring It On, Drop Dead Gorgeous, Crazy/Beautiful and Get Over It. She gained international fame in 2002 after portraying Mary Jane Watson in box office hit Spider-Man. Kirsten received a lot of praise from critics along with receiving nominations for several awards. Since then, she has proven her acting abilities by appearing in various genres of films such as Wimbledon, Elizabethtown, Spider-Man trilogy, Marie Antoinette, How to Lose Friends & Alienate People, Melancholia, Bachelorette, Upside Down, The Bling Ring and The Two Faces of January. Along with films, Kirsten Dunst has also appeared in a number of television shows and movies such as Touched by an Angel, ER, Gun, Fifteen and Pregnant, Tower of Terror and Portlandia.
Apart from acting, Kirsten Dunst has also entered in the field of music. She made her singing debut with performing two songs in 2001 film Get Over It and also sing the end credits song "After You've Gone" for film The Cat's Meow. In her off-screen life, Kirsten Dunst dated actor Jake Gyllenhaal for around two years during 2002 to 2004 and then began dating actor Garrett Hedlund in 2012.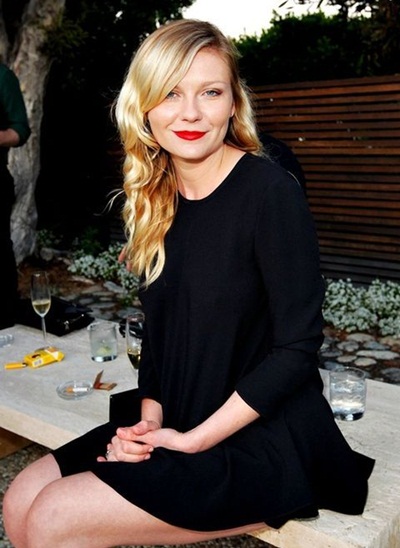 Kirsten Dunst Personal Details:
Complete Name: Kirsten Caroline Dunst
Nicknames: Kiki
Occupation: Actress, Singer
Date of Birth: April 30, 1982
Birthplace: Point Pleasant, New Jersey, U.S.
Zodiac Sign: Taurus
Height: 5′ 5½" (1.66 m)
Net worth: $25 million
Check Kirsten Dunst Height Weight Bra Size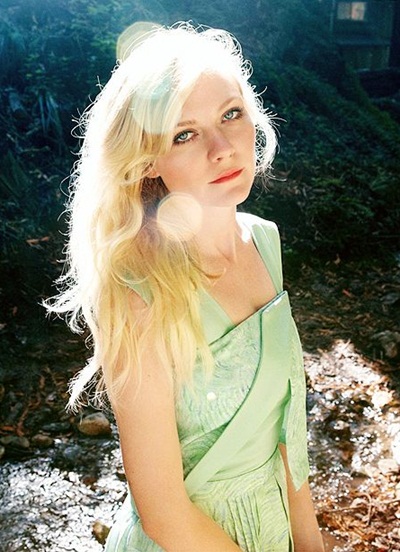 Kirsten Dunst Favorite Music, Food, Movies and other favorite things:
Given below are the complete details about the actress Kirsten Dunst favorite things such as music, food, book, hobbies, movies, sports and TV Shows.
Hobbies and Interests: Collecting Art, Reading, Listening Music, Watching Movies
Favorite Food: Pasta, Sushi, Mexican food
Favorite Book: Briar Rose
Favorite Music: Alicia Keys, Jeff Buckley, Robin Thicke, The Strokes, Bob Dylan, Neil Young, The Velvet Underground
Favorite Movie: Edward Scissorhands, Annie Hall, Schindler's List
Favorite TV Show: Friends, Da Ali G Show, Curb Your Enthusiasm
Favorite Actor: Elijah Wood
Favorite Actress: Meryl Streep, Jodie Foster
Favorite Sports: Tennis