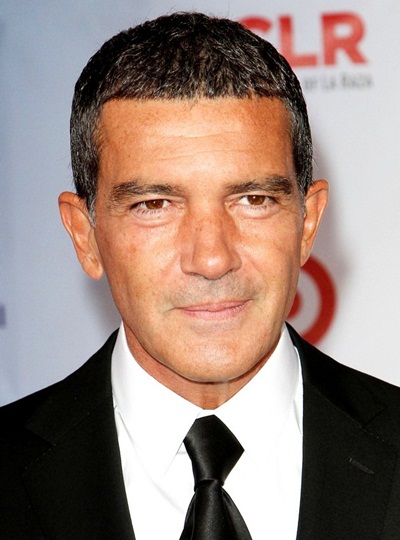 Antonio Banderas is a Spanish film actor and director who was born on August 10, 1960 to school teacher Ana Banderas Gallego and police officer, José Domínguez. Although his childhood dream was to become a professional football player but a foot injury at the age of fourteen sidelined his dream and he then started developing interest in acting. Antonio Banderas began his professional acting career through work in small threatres, where he was discovered by director Pedro Almodóvar who casted him in his 1982 movie debut Labyrinth of Passion. He next appeared in films like Law of Desire and Matador before gaining international fame with 1988 film Women on the Verge of a Nervous Breakdown which was further increased with the success of his next film Tie Me Up! Tie Me Down!.
The Hollywood film debut of Antonio Banderas came in 1991 with film Truth or Dare and after receiving critical acclaim for performance in 1992 film The Mambo King, he broke through to mainstream American audience with 1993 film Philadelphia. The film earned him a lot of praise from fans and also helped him landing role in his next hit film, Interview with the Vampire. Since then, Banderas has appeared in several more notable films so far including Evita, Desperado, Assassins, The Mask of Zorro, Spy Kids, Haywire, Machete Kills and The Expendables 3. Along with this, he has also voiced the character of Puss in Boots in the Shrek film series as well as 2011 film Puss in Boots.
In his off-camera life, Antonio Banderas has been married twice till now. His first marriage was with Ana Leza in 1987 which ended in May 1995 when he became involved in a romantic relationship with actress Melanie Griffith after meeting her on the set of film Two Much. Banderas and Griffith married in May 1996. The couple has a daughter, named Stella who was born in 1996. After being married for 18 years, Antonio Banderas and Melanie Griffith announced their divorce in 2014.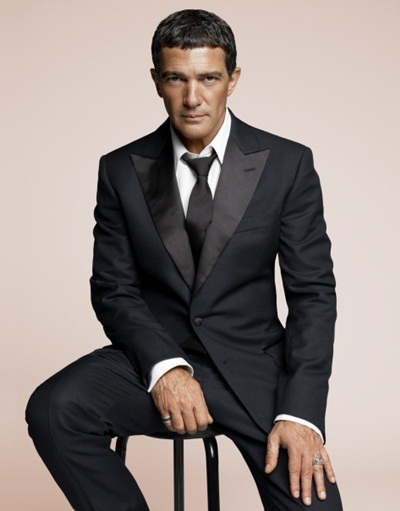 Antonio Banderas Personal Details:
Complete Name: José Antonio Domínguez Banderas
Occupation: Actor, Director
Date of Birth: August 10, 1960
Birthplace: Málaga, Andalucia, Spain
Zodiac Sign: Leo
Height: 5′ 9″ (1.74 m)
Net worth: $45 million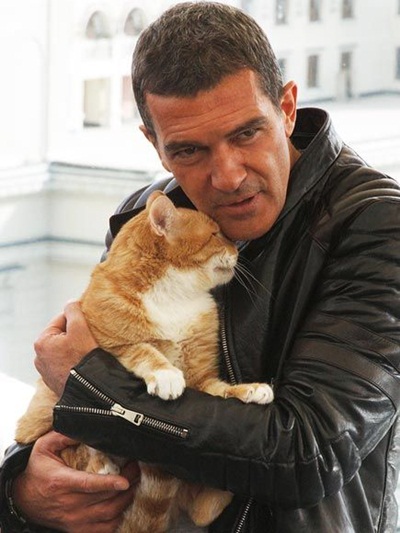 Antonio Banderas Favorite Food, Color, Movies and other favorite things:
Given below are the complete details about actor Antonio Banderas favorite things such as food, wine, perfume, hobbies, TV show and movies.
Hobbies and Interests: Singing, Acting, Exercise, Watching Movies
Favorite Color: Black
Favorite Food: Paella
Favorite Wine: Anta Banderas a10
Favorite Perfume: Christian Dior Eau Sauvage
Favorite Movie: Touch of Evil, The Magnificent Ambersons, The Godfather, 8 1/2, Lawrence of Arabia
Favorite TV Show: Mad Men, House of Cards