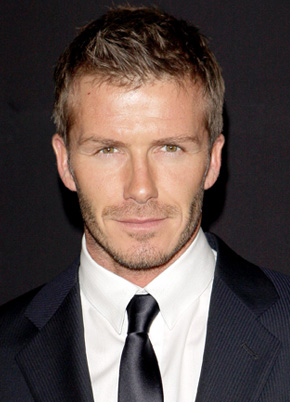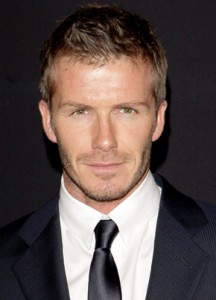 Known for his style and achievements in football career, David Robert Joseph Beckham was born on May 2, 1975 in Leytonstone, East London. The former English footballer is widely considered as one of the best players in the history of the game. He was born in the house of Ted Beckham and Sandra west. His father was an appliance repairman and mother, a hairstylist. At very early age, David became a football lover and soon joined the football school which helped him a lot in developing his skills.
David Beckham's family was a Manchester United football team supporter and soon it became his dream to play for Manchester United. After starting his youth career with Tottenham Hotspur, Beckham moved to Manchester United club under Youth Training Scheme in 1991. After impressing everyone with his skills, David Beckham was finally selected for the Manchester United football club senior team in 1993 and stayed with the club till 2003 before moving to Real Madrid football club. During his professional career, David Beckham has also played for A.C. Milan, Preston North End F.C., LA Galaxy and Paris Saint-Germain F.C. before announcing his retirement in 2013. Along with playing for some of the top football clubs in the world, David Beckham also played for his country's national team. He made his debut for the England national football team in 1996 and continued to represent his country till 2009.
David Beckham is one of those celebrities who have taken their both professional and marriage life seriously. He started dating pop music group "Spice Girls" singer Victoria Adams in 1997 and after two years of dating, the couple got married in 1999. Their relationship received a lot of public and media attention as they both were on the top of their respective fields at that time. Often dubbed "Posh & Becks", the couple now has 4 children including 3 sons and 1 daughter. Just like many other celebrities, David Beckham has also been accused of having an extramarital affair but David Beckham along with his family have always refused these claims.
David Beckham is undoubtedly an extremely famous celebrity worldwide. Being a very good-looking guy and a football star having a huge fan following, Beckham is often reached by many top brands in the world for endorsement purposes. David Beckham is also an active participant in charity work. He has been associated with UNICEF's development programs since the early days of his career.
David Beckham Personal Details:
Complete Name: David Robert Joseph Beckham
Nicknames: Dave, Golden Balls, Becks, DB7
Occupation: Soccer Player
Date of Birth: May 2, 1975
Birthplace: Leytonstone, England
Zodiac Sign: Taurus
Height: 6′ 0″ (1.83 m)
Net worth: $300 million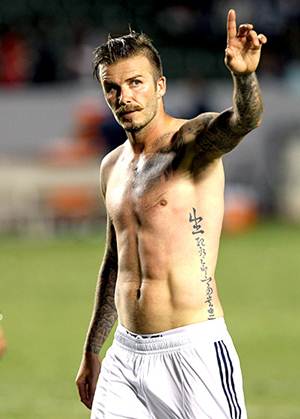 David Beckham Favorite Things:
Hobbies and Interests: Listening Music, Photography, Spending Time with Family
Favorite Color: Blue
Favorite Food: Pie and Mash
Favorite Book: To Kill A Mockingbird
Favorite Perfume: Homme and Instinct by David Beckham, Calvin Klein Obsession
Favorite Music: U2, Bob Marley, Eminem, Jay-Z
Favorite Movie: Ratatouille
Favorite Actor: Tom Cruise
Favorite Sports: Soccer, Basketball, Hockey
Favorite City: London
Favorite Number: 7
Favorite Pet: Dog, Micro Pig
David Beckham Interesting Facts:
Beckham suffers from ornithophobia which means he has a fear of birds.
David Beckham legs are insured for $70 million.