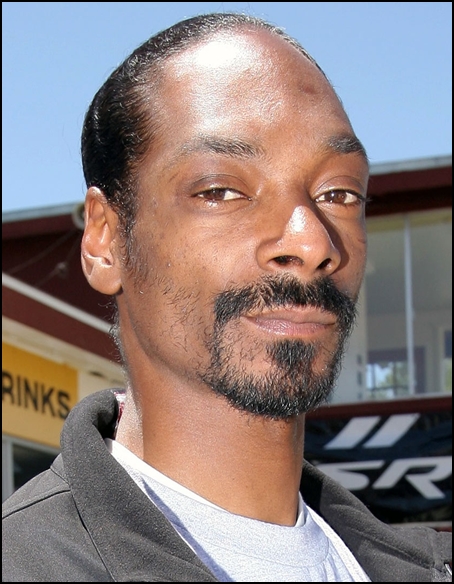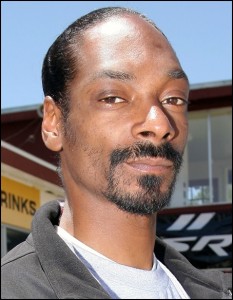 Calvin Cordozar Broadus, Jr. is an American actor and rapper who was born on October 20, 1971 in Long Beach, California. Commonly known as Snoop Dogg, Calvin Cordozar began rapping in 6th grade and was discovered by producer Dr.Dre with whom he released his debut album "Doggystyle". Released in 1993, the album became extremely popular worldwide and sold around 1 million copies during the first week of its release. After gaining popularity through his first album, Snoop Dogg released his second album "The Doggfather" in 1996 which debuted at No.1 Billboard charts just like the first one and it was certified double platinum in 1997. Since then, Snoop has released several highly successful albums in such as No Limit Top Dogg, Paid da Cost to Be da Boss, Tha Blue Carpet Treatment and Doggumentary.
Along with music, Snoop Dogg has also made appearances in numerous films and TV shows including Snoop Dogg's Father Hood, Dogg After Dark and Doggy Fizzle Televizzle. The Wash, Mac and Devin Go to High School, Starsky & Hutch and Bruno are some of the movies in which Snoop has appeared.
In his personal life, the rapper has had several brushes with the law. He was convicted of cocaine possession in 1990 and has also been charged of murder in 1996 along with being arrested on a number of occasions for different offenses. Snoop married Shante Taylor in 1997 but separated in 2004. Snoop Dogg and Shante Taylor renewed their wedding vows in 2008 and the couple has 3 children together.
Snoop Dogg Personal Details:
Complete Name: Calvin Cordozar Broadus, Jr.
Nicknames: Snoopy, Snoop Dogg, Snoop Lion
Occupation: Rapper, Actor
Date of Birth: October 20, 1971
Birthplace: Long Beach, California
Zodiac Sign: Libra
Net worth: $135 Million
Snoop Dogg Height Weight Body Measurements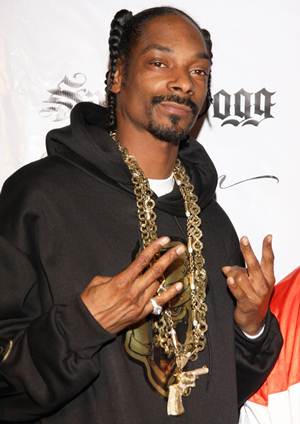 Snoop Dogg Favorite Food, NFL Team, Weed and other Things:
Hobbies and Interests: Music, Sports, Drinking, Smoking
Favorite Color: Black
Favorite Food: Chicken Wings
Favorite Weed: Purp
Favorite Music: Metallica, Thrash Metal, K-POP
Favorite Movie: Kung Fu Fliccs
Favorite TV Program: The Tudors
Favorite Sports: Basketball, Football
Favorite Football Team: Pittsburgh Steelers
Favorite Basketball Team: Los Angeles Lakers