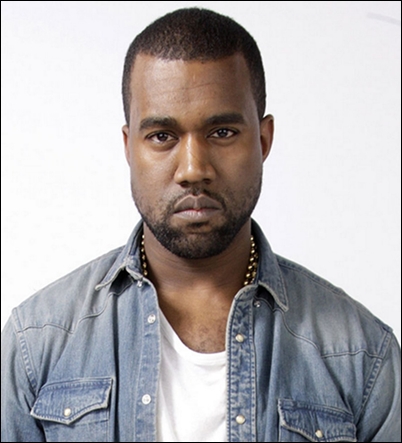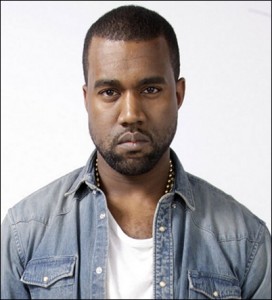 Kanye West is an American singer, songwriter, rapper, record producer and fashion designer who was born in Atlanta, Georgia on June 8, 1977. Kanye West became interested in art and music at a very early age and even started writing poetry at the age of just 5. He began rapping in third grade and also started making musical compositions in 7th grade. West got enrolled at Chicago State University but dropped out shortly in order to pursue his musical career.
Kanye West began his music production career in mid-1990's in which he produced records for various well-recognized music groups and artists including Foxy Brown, Harlem World, and The Madd Rapper etc. But the big break of West's career came in the year 2000 when he was signed to work on Jay-Z's album "The Blueprint". Released in 2001, The Blueprint became immensely popular worldwide and earned Kanye West recognition in the music industry. Despite gaining success as a producer, West was still not satisfied with his career as his ultimate dream was to become a rapper. Fulfilling this dream became extremely difficult for him as nobody was ready to sign a record deal with him because everyone thought that he didn't have what it takes to be a hip-hop artist.
After finally signing a deal with Roc-A-Fella, Kanye West released his debut album in 2004 named "The College Dropout". The album became a huge hit and its singles "Through the Wire", "Slow Jamz" and "Jesus Walks" reached the top positions on music charts. Kanye earned 10 Grammy nominations for the album out of which he won the award for Best Rap Album. Since then, Kayne West has released 6 more albums till now including Late Registration (2005), Graduation (2007), 808s & Heartbreak (2008), My Beautiful Dark Twisted Fantasy (2010), Watch the Throne (2011) and Yeezus (2013). After selling over 87 million records, Kanye West has now become one of the world's best-selling artists of all time and is also named among the most influential people in the world. For his fabulous work throughout the career, Kanye West has received 21 Grammy Awards till.
Apart from the music industry, Kanye West is also a very successful entrepreneur. He owns a few restaurants and has also proven his talent in the field of fashion designing. While in his personal life, Kanye West became engaged to designer Alexis Phifer in 2006 but unfortunately, the couple ended their engagement in 2008. He then dated model Amber Rose for 2 years (2008-2010) before getting involved in a relationship with reality star Kim Kardashian in 2012. West and Kim announced got engaged in October 2013 and married on May 24, 2014.
Kanye West Personal Details:
Complete Name: Kanye Omari West
Nicknames: The Louis Vuitton Don, Konman, Yeezy, Ye
Occupation: Rapper, Singer, Songwriter, Record Producer, Entrepreneur
Date of Birth: June 8, 1977
Birthplace: Atlanta, Georgia, U.S.
Zodiac Sign: Gemini
Height: 5′ 8″ (1.73 m)
Kanye West Height Weight Body Measurements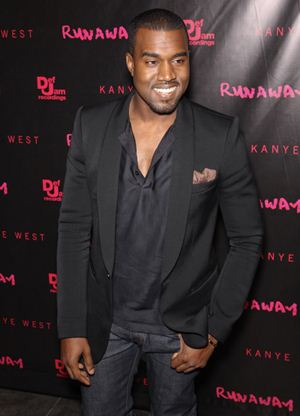 Kanye West Favorite Color, Books and Other Things:
Hobbies and Interests: Playing Basketball, Fashion, Music, Video Games, Fashion
Favorite Color: Red, Mauve
Favorite Food: Soul Food
Favorite Book: Doesn't likes to read books.
Favorite Song: All of Me by John Legend
Favorite Bands: Tribe, Radiohead, Modest Mouse, The Killers
Favorite Album: Bizarre Ride II The Pharcyde
Favorite Rapper: Jay-Z, 50 Cent, Makaveli, Eminem, Biggie Smalls, Himself
Favorite Band: Franz Ferdinand
Favorite Movie: Coming to America, Pacific Rim
Favorite Sports: Basketball
Favorite Basketball Team: Chicago Bulls