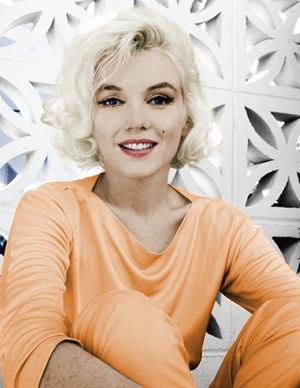 One of the most iconic actresses in the history, Marilyn Monroe was born on June 1, 1926, in Los Angeles, California. Although she did not have a very pleasant childhood as Monroe spent most of her time in an orphanage and foster care but she overcame all those difficulties to become one of the world's most enduring sex symbols. After being discovered by a photographer in 1945, Marilyn Monroe soon entered in the field of modeling and immediately grabbed the attention of everyone because of her style and beauty. After establishing herself as a well-known model, Marilyn shifted her focus towards childhood dream of becoming an actress and she even changed her name from Norma Jeane Mortenson to Marilyn Monroe in preparation.
She signed her first film contract with Twentieth Century-Fox in 1946 and began her acting career through minor roles before getting recognition through her performances in 1950 films The Asphalt Jungle and All About Eve. Her first lead role came in 1952 through Don't Bother to Knock followed by 1953 film Niagara. After this, she appeared in a number of highly successful films during her career including The Seven Year Itch, Bus Stop, Some Like It Hot and The Misfits. Along with acting, Marilyn also recorded several songs for many of her films.
Widely considered as the cultural icon and one of the sexiest women in history of entertainment industry, the final few years of Marilyn Monroe were marked by personal problems, illness and reputation for being difficult to work with. At the age of just 36, she was found dead at her Los Angeles house on August 5, 1962. There has been speculation for many years that she may have been murdered but the official investigation revealed that Marilyn death was result of drug overdose.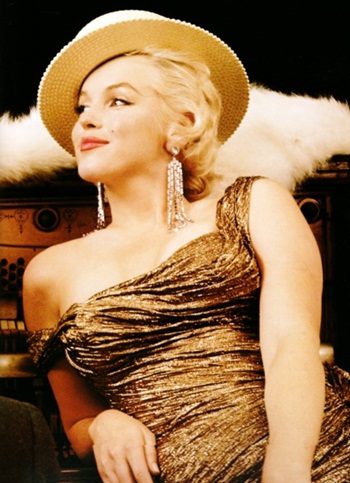 Marilyn Monroe Personal Details:
Complete Name: Marilyn Monroe
Original Name: Norma Jeane Mortenson
Nicknames: MM, The Blonde Bombshell
Occupation: Actress, Model
Date of Birth: June 1, 1926
Birthplace: Los Angeles, California, U.S.
Zodiac Sign: Gemini
Height: 5′ 5″ (1.66 m)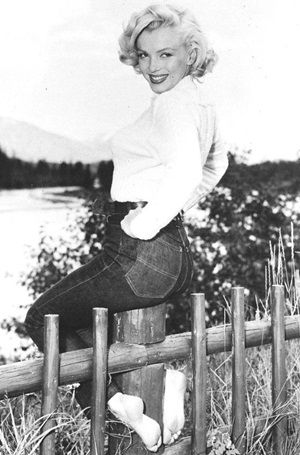 Marilyn Monroe Favorite Color, Flower, Food and other Favorite Things:
Hobbies and Interests: Cooking, Horse-back riding
Favorite Color: Black, Red, White, Beige
Favorite Food: The Italian cuisine
Favorite Drink: Champagne
Favorite Book: Ulysses by James Joyce, How Stanislavsky Directs by Michael Gorchakov
Favorite Perfume: Chanel No. 5
Favorite Music: Wolfgang Amadeus Mozart, Ludwig Van Beethoven, Louis Armstrong
Favorite Actors: Marlon Brando, Charlie Chaplin
Favorite Actresses: Ginger Rogers, Marie Dressler
Favorite Designers: Emilio Pucci, Salvatore Ferragamo
Favorite Store: Bloomingdales
Favorite Flower: Roses
Favorite Pet: Dogs, Cats, Horses