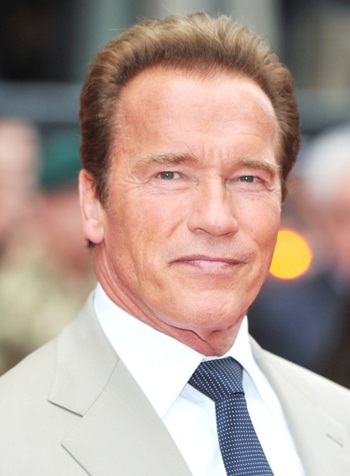 Arnold Alois Schwarzenegger is an American actor, writer, businessman, politician and former professional bodybuilder. He was born on July 30, 1947 to Aurelia and local police chief, Gustav Schwarzenegger. After developing initial interest in bodybuilding at the age of 14, he began weight training at 15 with an aim to become the greatest bodybuilder in the world. Through his consistent hard work, Arnold went on to win the Mr. Universe title at the age of 20, which was followed by seven victories in Mr. Olympia contest. He first participated in competition in 1969 but lost to Sergio Oliva, however competed again in 1970 in order to become the youngest Mr. Olympia of all time at the age of 23. Arnold Schwarzenegger won the title six consecutive time from 1970 to 1975 and then again in 1980 after which he announced his permanent retirement from professional bodybuilding.
In addition to professional bodybuilding, Arnold decided to pursue his career in the field of acting and made his debut with 1970 film Hercules in New York. Over the next few years, he appeared in a few more films before getting his breakthrough role in 1982 box office hit, Conan the Barbarian. He gained further international fame with his role in 1984 hit film The Terminator which is widely considered as the signature role of his acting career. Since then, Arnold Schwarzenegger has starred in several more popular films so far including Twins, Total Recall, Terminator 2: Judgment Day, True Lies, Terminator 3: Rise of the Machines, The Expendables 2, The Last Stand, Escape Plan and Sabotage.
Apart from acting, Arnold Schwarzenegger is also involved in politics and has also made investments in several other business ventures like restaurant and real estate. He has served as the 38 Governor of California twice from 2003 to 2011. In his personal life, Schwarzenegger dated Barbara Outland and then Sue Moray before having a relationship with television journalist and niece of President John F. Kennedy, Maria Shriver. The couple had first met in 1977 at the Robert F. Kennedy Tennis Tournament and after dating for a few years, they finally married on April 26, 1986. The couple has four children together including two daughters and two sons. Arnold and Shriver ended their relationship after 25 years of marriage in 2011.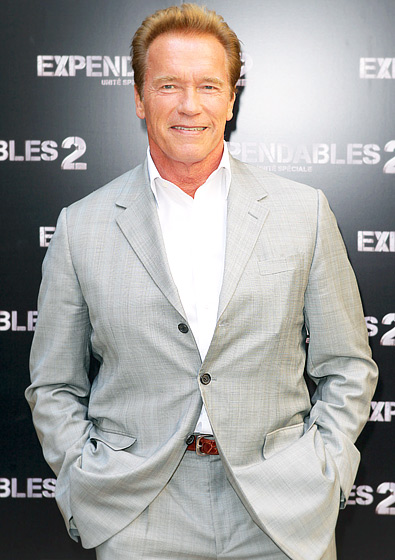 Arnold Schwarzenegger Personal Details:
Complete Name: Arnold Alois Schwarzenegger
Nicknames: Arnie, Austrian Oak, Styrian Oak, The Governator, Conan the Governor, The Machine
Occupation: Actor, Politician
Date of Birth: July 30, 1947
Birthplace: Thal, Styria, Austria
Zodiac Sign: Leo
Arnold Schwarzenegger Height Weight Body Measurements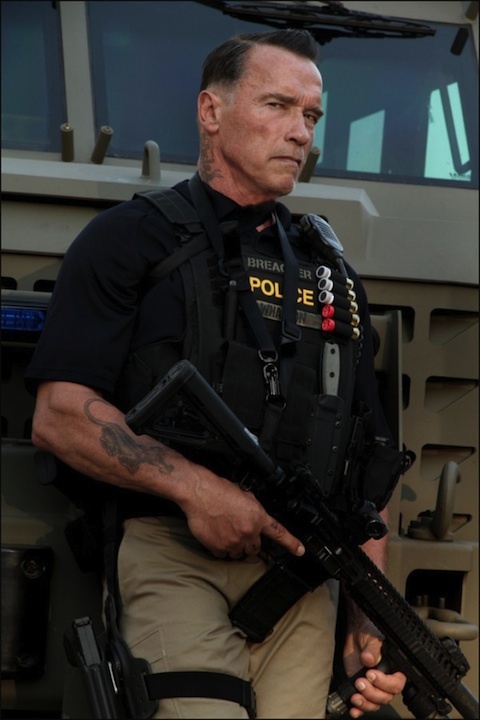 Arnold Schwarzenegger Favorite Food, Cigar, Music and other favorite things:
Given below are the complete details about actor Arnold Schwarzenegger favorite things like music, color, hobbies, movies, books, food, cigar, sports, perfume and exercise.
Hobbies and Interests: Bodybuilding, Scuba Diving, Running, Swimming, Horseback Riding, Collecting Art, Sports, Motorcycle Riding, Skiing
Favorite Color: Red
Favorite Food: Steak,
Favorite Book: He likes to read biographies and history books.
Favorite Perfume: Guerlain Vetiver
Favorite Music: N/A
Favorite Movie: E.T. the Extra-Terrestrial, Gone with the Wind, Dirty Harry, Rambo film series
Favorite Sports: Football
Favorite Cigar: Cohiba, Punch, Davidoff
Favorite Exercise: Bent-Over Rows