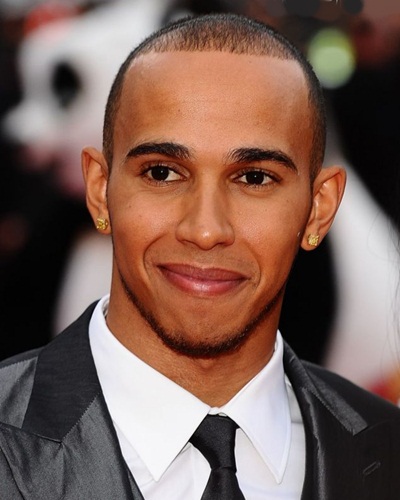 Lewis Hamilton is a British Formula One racing driver who was born on January 7, 1985 to Anthony Hamilton and Carmen Larbalestier. In 1991, his father bought him a radio-controlled car through which he developed initial interest in racing and after seeing this, his father bought him a go-kart at the age of six. Lewis began karting in 1993 and won several titles while growing-up. He impressed everyone with his performance after winning the Formula Three Euroseries, GP2 and British Formula Renault championships on his way up the racing career ladder.
He was signed by McLaren in 2007 and made his debut at the Australian Grand Prix where he finished the race at third place. After showing continuous improvement since making his F1 debut, Lewis Hamilton became the Formula One World Champion in 2008. After staying with McLaren for almost five years, it was announced that Hamilton would be leaving the team after the completion of 2012 season. He was then signed by Mercedes AMG with whom Lewis has kept his good performance going. Overall in his career so far, Lewis Hamilton has won 1 championship, 31 race victories and 38 pole positions while his career points are 1,393.
In his personal life, Lewis Hamilton began dating American girl band lead singer Pussycat Dolls in 2007 and after staying together for three years, the couple split in 2010. However they reunited and split several times during 2011 to 2013 but seem to be back together at the moment.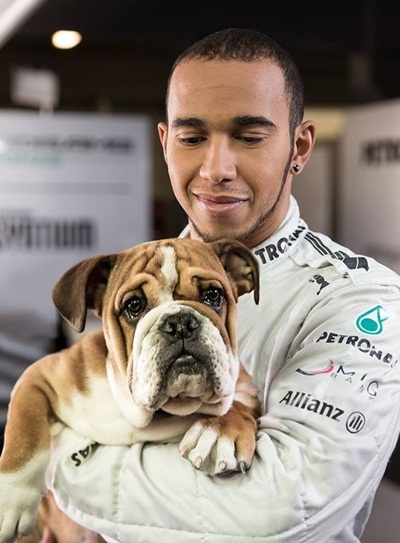 Lewis Hamilton Personal Details:
Complete Name: Lewis Carl Davidson Hamilton
Occupation: Formula One Racing Driver
Date of Birth: January 7, 1985
Birthplace: Stevenage, Hertfordshire, England
Zodiac Sign: Capricorn
Height: 5′ 9″ (1.74 m)
Net worth: $200 million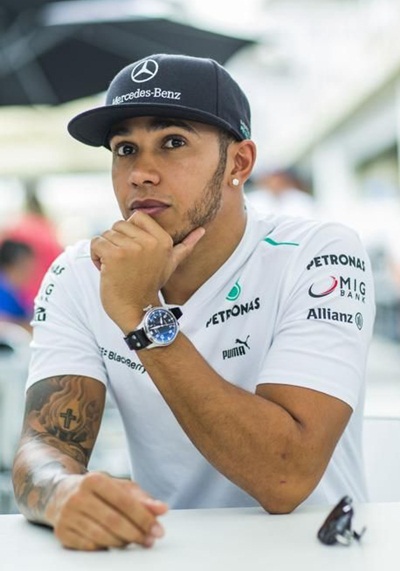 Lewis Hamilton Favorite Food, Music, Color and other favorite things:
Given below are the complete details about Formula One racing driver Lewis Hamilton favorite things such as food, music, book, hobbies, color, track, sports and movie.
Hobbies and Interests: Online Gaming, Racing, Music, Playing Guitar, Training
Favorite Color: Purple
Favorite Food: Chicken fajitas, Vindaloo
Favorite Restaurant: Shanghai Blues
Favorite Book: He prefers to read factual books
Favorite Music: Bob Marley, Natasha Bedingfield, Oasis, Chaka Demus & Pliers, 50 Cent, P Diddy and Pharrell Williams, Rolling Stones
Favorite Movie: Le Mans, Bullitt, Cool Runnings
Favorite Track: Monaco
Favorite Sports: Football, Motorsport, Basketball
Favorite Sportsman: Muhammad Ali
Favorite Vacation Destination: Thailand