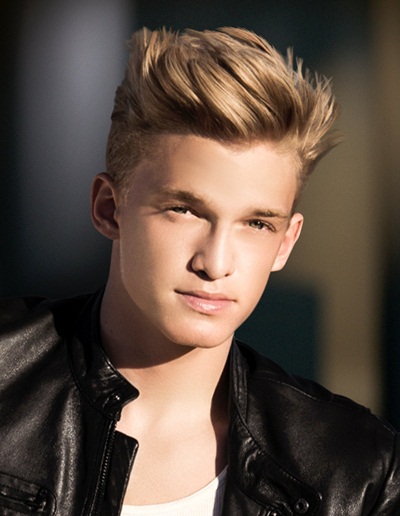 The American pop singer Cody Robert Simpson was born on January 11, 1997, in Gold Coast, Queensland. He is the eldest child of Brad and Angie Simpson. Cody Simpson was always interested in music while growing up and in order to show the world that how much talent he has, Cody started recording songs in his bedroom during the summer 2009 and released them over the internet through YouTube. He was subsequently discovered by Grammy-nominated record producer, Shawn Campbell who help him starting the career as a professional singer.
Cody Simpson first rose to prominence in December 2009 when he was featured on The 7.30 Report. His debut single "iYiYi" featuring rapper Flo Rida was released in May 2010 and then the second single "Summertime" in September that year. He then moved to Los Angeles in order to record songs with Atlantic Records. After releasing several highly successful singles and EP, Cody Simpson released his debut album "Paradise" on October 2, 2012, and then the second album Surfers Paradise on July 16, 2013, as well as an acoustic album called The Acoustic Sessions in November 2013.
In addition to singing, Cody Simpson has also made appearances in several television shows such as PrankStars, Punk'd, Figure It Out, Cupcake Wars, Awesomeness TV, and Instant Mom. He also participated in the 18th season of Dancing with the Stars as a contestant during 2014 and finished at 9th place.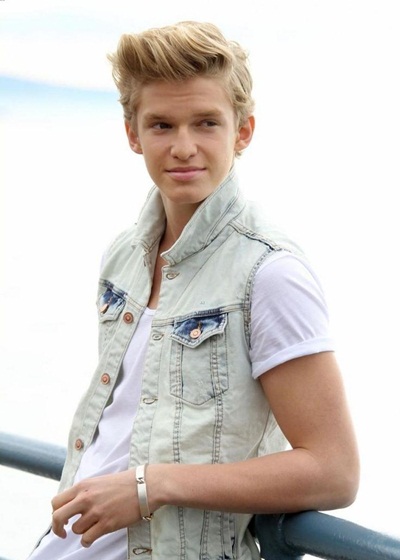 Cody Simpson Personal Details:
Complete Name: Cody Robert Simpson
Occupation: Singer
Date of Birth: January 11, 1997
Birthplace: Gold Coast, QLD, Australia
Zodiac Sign: Capricorn
Height: 5′ 11″ (1.80 m)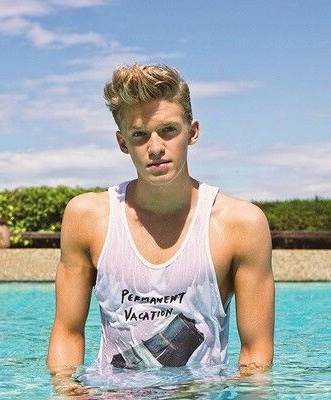 Cody Simpson Favorite Things like Food, Sport, Music and Color:
Given below are the complete details about favorite things of Cody Simpson like Food, Color, Music, Movies, Books, Hobbies and Sports etc.
Hobbies and Interests: Table tennis, Swimming, Skateboarding, Surfing
Favorite Color: Black, Blue, Red.
Favorite Food: Italian food
Favorite Cocktail: Virgin Strawberry Daiquiri
Favorite Book: Contest, The Measure of a Man, Beneath the Surface
Favorite Author: Matthew Reilly
Favorite Perfume on Ladies: Paco Rabanne's Lady Million
Favorite Music: Kanye West, Jack Johnson
Favorite Childhood Movie: Aladdin
Favorite TV Show: The Mentalist
Favorite Actor: George Clooney
Favorite Sports: Swimming
Favorite Sports Team: Australian Olympic swimming team
Favorite Designer: Marc Jacobs