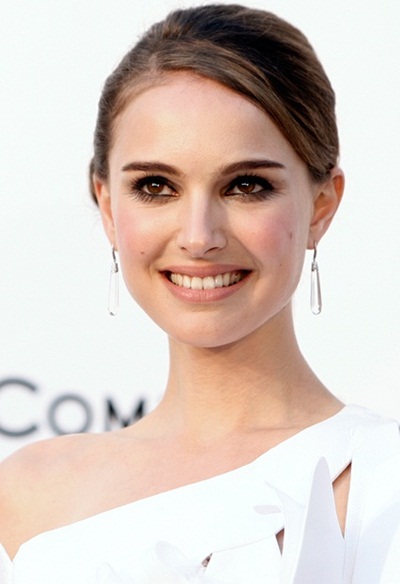 Born on June 9, 1981, Natalie Portman is an American/Israeli actress who first rose to prominence through her role as Padme Amidala in the Star Wars prequel trilogy. Portman had developed interest in acting at a very early age and even turned down the offer of becoming a child model at the age of 10 in order to focus completely on acting and her studies. She made her film debut in through Léon: The Professional in 1994 and kept appearing in films such as Heat, Mars Attacks! And Beautiful Girls during mid-1990s. Her career breakthrough came in 1997 when she was cast as Padmé Amidala in the Star Wars prequel trilogy. The film released in 1999 and received commercial success. She then played supporting role in Anywhere but Here for which she received a Golden Globe Award nomination too.
Natalie Portman is one of the very few people in the entertainment industry who have kept their focus towards study despite of getting fame at a very young age. She continued studying while acting in films and graduated with honors from Harvard University in 2003. During her career spread over two decades, she has starred alongside many popular stars of the industry including Al Pacino, Glenn Close and Jack Nicholson. Where the Heart Is, V for Vendetta, Black Swan and Thor are some of the most popular films starring Natalie Portman. For her outstanding performance in psychological thriller Black Swan, she won several awards including Oscar for Best Actress.
In her personal life, Natalie Portman dated singer Devendra Banhart for some time before starting a relationship with ballet dancer Benjamin Millepied in 2009. The couple had met while filming Black Swan and Portman announced their engagement and her pregnancy during 2010. She gave birth to a son in June 2011 and the couple finally married on August 4, 2012.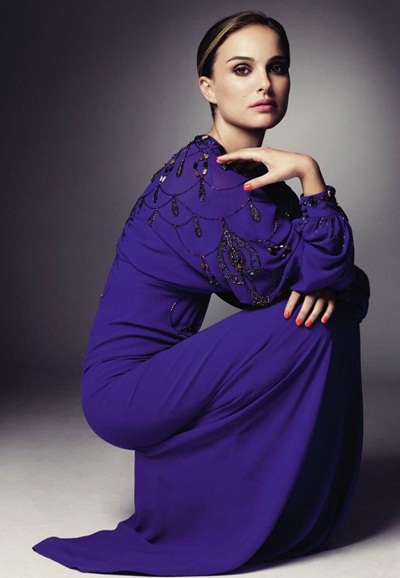 Natalie Portman Personal Details:
Complete Name: Natalie Portman
Nicknames: Nat
Occupation: Actress
Date of Birth: June 9, 1981
Birthplace: Jerusalem, Israel
Zodiac Sign: Gemini
Height: 5′ 3″ (1.6 m)
Net worth: $45 million
Click for Natalie Portman Height Weight Bra Size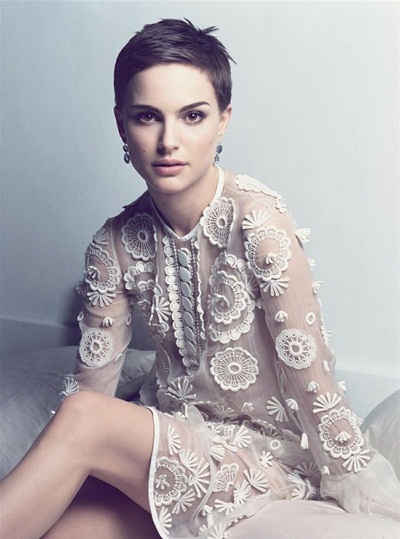 Natalie Portman Favorite Perfume, Movies, Music and other Favorite Things:
Hobbies and Interests: Reading, Acting, Writing, Ice Skating, Dancing
Favorite Color: Purple
Favorite Food: Pizza, Ice Cream, Chocolate
Favorite Book: The Diary of a Young Girl by Anne Frank
Favorite Perfume: Miss Dior
Favorite Music: Bjork, The Jackson 5, PJ Harvey, Stevie Wonder, Radiohead
Favorite Song: 'Ben' by Michael Jackson
Favorite Movie: Schindler's List, Dirty Dancing
Favorite TV Shows: Friends, Ellen, Jerry Springer, Dawson's Creek,
Favorite Actor/Actresses: Susan Sarandon, Julia Roberts, Jennifer Grey, Ben Kingsley, John Turturro
Favorite Makeup: Vincent Longo Water Canvas Foundation, powder blush and beige eyeshadow, Kiehl's lip gloss
Favorite Curse word:

"kus emmek

"
Favorite Pet: Dog