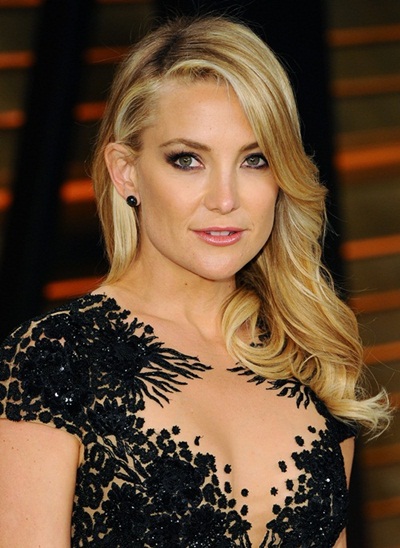 Kate Garry Hudson is an American actress who was born on April 19, 1979 in Los Angeles, California. U.S. She is the daughter of comedian Bill Hudson and Academy Award winning actress, Goldie Hawn. After graduating from Crossroads, Kate Hudson was granted admission in New York University but decided to get a break from studies in order to pursue an acting career.
After appearing in a few minor roles in films like Gossip and 200 Cigarettes, Kate Hudson career's breakthrough role came in 2000 after she was signed for the role of Penny Lane in comedy-drama film, Almost Famous. Her performance in the film received critical acclaim and she also won a Golden Globe Award for Best Supporting Actress. In 2002, she starred in film The Four Feathers which proved to be a commercial failure but Hudson came back strongly with her next film How to Lose a Gun in 10 Days which was a highly successful on box office. She then appeared in a few romantic comedies like Alex and Emma and Raising Helen before again starring in a highly successful film The Skeleton Key in 2005. Since then, she has appeared in several more films including Bride Wars, Nine, A Little Bit of Heaven, Clear History and Good People.
Kate Hudson married the lead singer of rock band The Black Crowes, Chris Robinson in 2000 and the couple's first child was born in 2004. They separated in 2006 and the divorce was finalized in October 2007. Hudson then started dating Muse frontman Matthew Bellamy in spring 2010 and the couple became engaged in April 2011 while their first child was born in July 2011. Kate and Matthew ended their engagement in December 2014.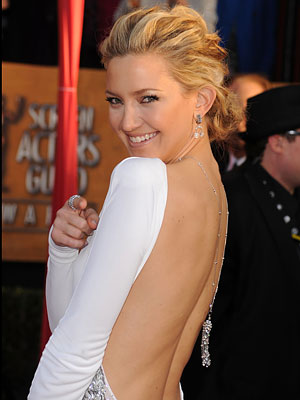 Kate Hudson Personal Details:
Complete Name: Kate Garry Hudson
Nicknames: Katie
Occupation: Actress
Date of Birth: April 19, 1979
Birthplace: Los Angeles, California, USA
Zodiac Sign: Aries
Height: 5′ 6″ (1.68 m)
Net worth: $38 million
Click for Kate Hudson Height Weight Bra Size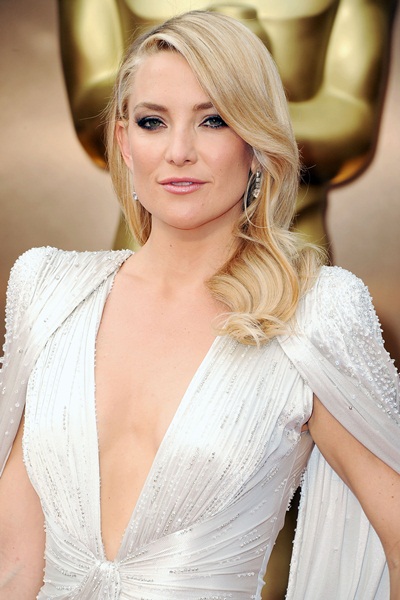 Kate Hudson Favorite Perfume, Music, Books and other Favorite Things:
Hobbies and Interests: Dancing, Playing Guitar, Exercise, Watching Movies, Acting
Favorite Food: Candy, Chocolates
Favorite Book: The Paris Wife, One Hundred Years of Solitude, The Great Gatsby, Catcher in the Rye
Favorite Perfume: Keeps changing
Favorite Music: Led Zeppelin, Bob Dylan, The Beatles, The Rolling Stones, Joni Mitchell, Grateful Dead
Favorite Songs: "All I Need" by Radiohead, "River" by Joni Mitchell
Favorite Movie: This Is Spinal Tap
Favorite TV Program: 24
Favorite Season: Summer