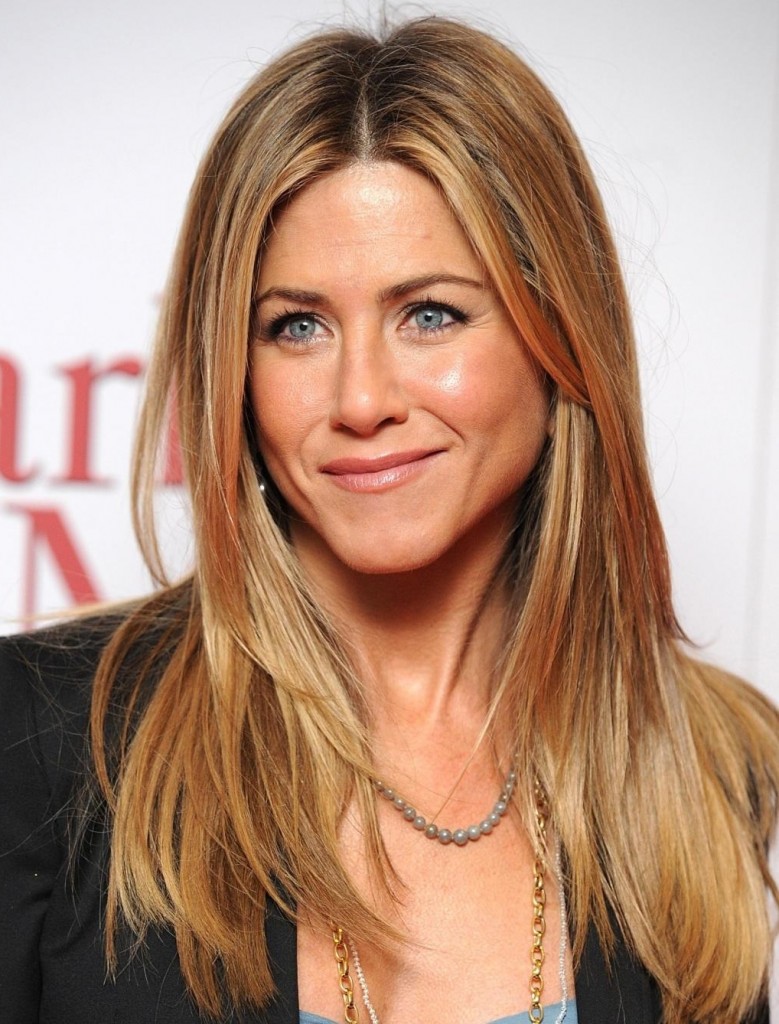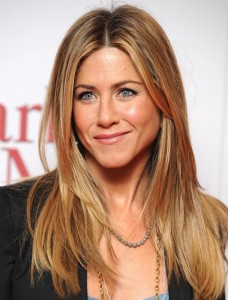 The famous Hollywood actress, director and business woman, Jennifer Joanna Aniston was born on February 11, 1969 in Sherman Oaks, California. Both her father John Aniston and mother Nancy Dow were also actors. During her early childhood, Jennifer Aniston also lived in Greece for a year before finally moving to New York with her family. Despite of her parents being an actor, she was discouraged from watching TV. Her parents split when Jennifer was just 9 years old. Aniston decided to become an actress at the age of 11 and started participating in various school dramas in order to polish her skills.
Jennifer Aniston started her professional acting career by playing minor roles in different TV shows but none of them bought any major success for her. During that time, she also used to do part-time jobs to stabilize her earning. The Hollywood's iconic actress has worked as a waitress, telemarketer and bike messenger during early days of her acting career. After appearing in several flop TV shows and a horror film, Aniston finally landed a role in NBC's sitcom "Friends" (1994-2004). The show became extremely popular and Jennifer's performance as Rachel Green was highly appreciated by critics and fans. The show marked the beginning of Aniston's successful acting career and since then she has appeared in several highly successful films along with various music videos and commercials.
For her fabulous performances in various films and TV shows, Jennifer Aniston has won several awards during her career including a Emmy Award and a Golden Globe Award. The Break-up, Just Go with it, We're the Millers, Marley & Me, Bruce Almighty and Horrible Bosses are some of her most popular and greatest box office hits till now. Often named among the sexiest and most beautiful women in the world by various magazines, Jennifer Aniston has also founded a two production companies along with launching her own perfume. Apart from her professional career, she has also been deeply involved in Philanthropic activities.
Jennifer Aniston's got into a relationship with famous Hollywood actor Brad Pitt and the couple got married in 2000. Their marriage seemed to be going very well until the couple announced their separation in 2005. Their divorce received a lot of media attention as there was intense speculation that Brad Pitt has been in a relationship with his Mr. & Mrs. Smith movie costar, Angelina Jolie and it is the main reason behind the couple's divorce. After the divorce, Jennifer Aniston dated actor Vince Vaughn, musician John Mayer and model Paul Sculfor before finally getting engaged with actor Justin Theroux in 2012.
Jennifer Aniston Personal Details:
Complete Name: Jennifer Joanna Aniston
Nicknames: Jen, Jenny
Occupation: Actress, Film Director, Businesswomen
Date of Birth: February 11, 1969
Birthplace: Sherman Oaks, California, U.S.
Zodiac Sign: Aquarius
Height: 5′ 4½" (1.64 m)
Net worth: $150 Million
Jennifer Aniston Parents and Siblings Pictures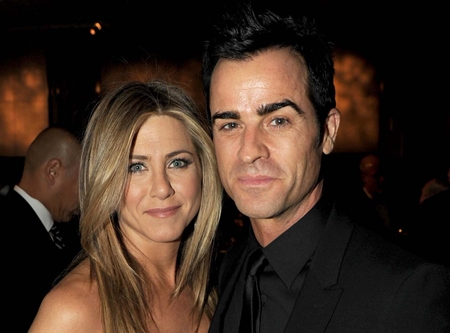 Jennifer Aniston Favorite Things:
Hobbies and Interests: Architecture, Exercise, Art
Favorite Color: Black
Favorite Food: Mexican
Favorite Book: The Brain That Changes Itself by Norman Doidge
Favorite Perfume: Jennifer Aniston Perfume
Favorite Music: U2, Crash Kings, Sarah Mclachlan, Aerosmith
Favorite Movie: Fame, Wuthering Heights, Terms Of Endearment
Favorite TV Show: Seinfeld
Favorite Clothing: Jeans and Shirt
Favorite Drink: Margarita
Favorite Animal: Dogs
Favorite Body Part: Hands
Favorite Makeup Products: Estee Lauder fig lip liner, Youngblood foundation and Chanel inimitable intense mascara
Jennifer Aniston Interesting Facts:
Aniston has worked as a waitress, bike messenger and telemarketer before before starting her acting career.
On February 22, 2012, Jennifer Aniston received a star on Hollywood Walk of Fame.
Jennifer though about quieting her acting career after filming her first movie "Leprechaun"
Says she would have become a therapist if had not been an actress.