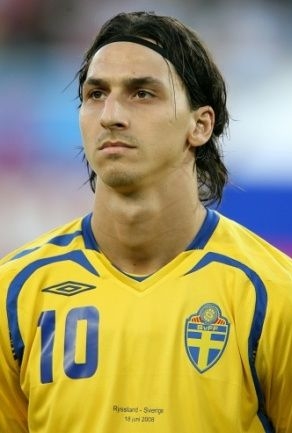 Born on October 3, 1981, Zlatan Ibrahimović is a Swedish professional footballer who currently plays as a striker for Swedish national football team and also for French club Paris Saint-Germain. He started playing football at the age of just six and after playing for Malmo BI, FBK Balkan, and Malmo FF during his youth career, the Swedish star made his professional debut for senior team of Malmö FF in 1996.
After making his debut for the senior team, Zlatan Ibrahimović stayed with the club for almost two years before joining Dutch football club, Ajax. He made 74 appearances and scored 35 goals for the club before signing a contract with the Italian club, Juventus. During his whole club career, Zlatan Ibrahimović has not stayed with one club for a very long period of time and that's why he has played for 7 football clubs including Internazionale, Barcelona, Milan and Paris Sain-Germain till now since making his debut back in 1999.
Apart from his club career, Zlatan Ibrahimović has also been an extremely important player for the Swedish national football team. After playing for U18 and U21 teams, he made his debut for the national team in 2001. Till now, he has made 98 appearances for Swedish national team and has scored 48 goals along with serving as the captain in several matches.
In his off-field life, Zlatan Ibrahimović is in a relationship with former Swedish model and actress, Helena Seger. At the moment, the couple has two sons named Maximillian and Vincent. Due to his worldwide popularity and huge fan following, a number of companies including Nike have signed endorsement deals with him.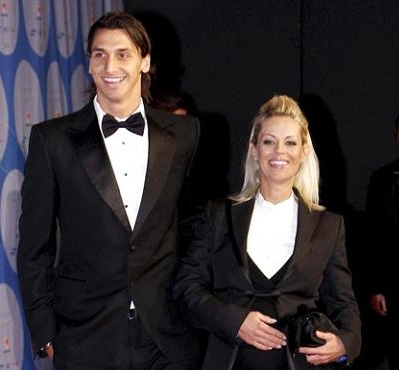 Zlatan Ibrahimović Personal Details:
Complete Name: Zlatan Ibrahimović
Nicknames: Ibra, Zlatanera
Occupation: Football Player
Date of Birth: October 3, 1981
Birthplace: Sweden
Zodiac Sign: Libra
Height: 6′ 5″ (1.95 m)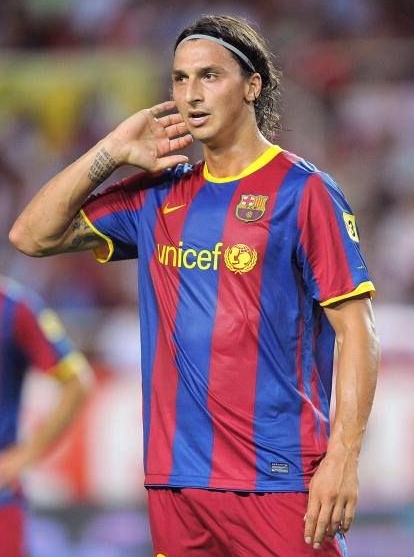 Zlatan Ibrahimovic Favorite Food, Music, and Other Things:
Hobbies and Interests: Listening Music, Playing Video Games, Watching Movies, Taekwondo
Favorite Food: Italian
Favorite Music: Reggae
Favorite Song: One Love by Bob Marley
Favorite Movie: Scarface, All movies of Al Pacino
Favorite Sports: Football
Favorite Footballer: Diego Maradona
Favorite Holiday Destination: Malmo