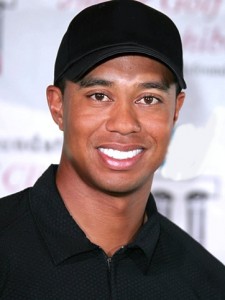 Famous golfer Eldrick Tont Woods commonly known as Tiger Woods, was born in California on December 30, 1975. His father was an African American Army officer whereas, mother was Thai. Woods father started calling him "Tiger" from his childhood in honor of a fellow soldier who fought alongside him during Vietnam War. Tiger Woods got interested in golf since his childhood and started learning about it at a very early age. His father played a great role as his mentor and instructor of Golf. Woods had become pretty proficient in Golf, when he was just 8 years old. Woods got higher education from "Stanford University" under a golf scholarship and kept winning more titles while pursuing his education. Turned professional in 1996, Tiger Woods gained worldwide popularity very early in his career after winning the Master title in 1997. He was one of the youngest man and only African American to win a U.S Masters title.
In coming years, Woods naturally gifted talent and continuous efforts established him as one of greatest Golfer in the history of the sport. During his professional career, Tiger Woods has won 14 different major golf championships till now and has also received a number of awards for his outstanding performances including 11 PGA Player of the Year Awards. Woods achievements have made him legendary professional Golf player who will always be named among the greatest golfers of all time.
Beside his Golf career, he also established a "Tiger Woods Foundation" in 1996 with an aim of promoting golf in young children. He also wrote Golf teaching column from 1997 to 2011 for a Golf Digest. His books named, "How I Play Golf" was published in 2001 which became pretty popular and received great appreciation from audience.
Talking about his personal life, Tiger Woods married a famous Swedish model "Elin Nordegren" in 2004 and the couple welcomed their first child in 2007 named, "Sam Alexis Woods". After his daughter's birth, Woods again won a US PGA championship and called his daughter a lucky charm for him. The second child of the Woods and Nordegren was born in 2009 but unfortunately due to some issues, the couple announced their divorce during 2010.
Tiger Woods Personal Details:
Complete Name: Eldrick Tont Woods
Nicknames: Tiger Woods, Mr. T, Righty
Occupation: Golfer
Date of Birth: December 30, 1975
Birthplace: Cypress, California
Zodiac Sign: Capricorn
Height: 6'1″ (1.85 m)
Net worth: $500 million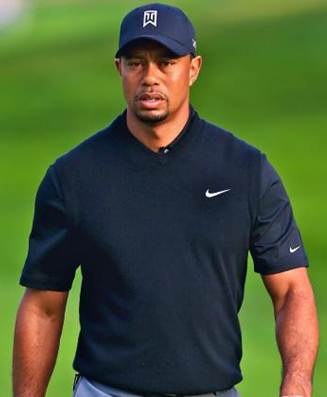 Tiger Woods Favorite Things:
Hobbies and Interests: Fishing, Water Sports, Car Racing, Working out, Boating
Favorite Color: Red
Favorite Food: Grilled Fish
Favorite Perfume: His own Perfume line
Favorite Music: Hootie & the Blowfish, U2
Favorite Movie: Caddyshack
Favorite Sports: Golf, Basketball, Football
Favorite Courses: St. Andrew's Old Course, Scotland, Augusta National Golf Club, Georgia
Favorite Golfer: Charlie Sifford
Favorite Tennis Player: Roger Federer
Favorite NFL Team: Oakland Raiders
Favorite NBA Team: Los Angeles Lakers
Favorite Pet: Dog
Tiger Woods Interesting Facts:
Tiger Woods always wanted to become a Navy Seal.
Wear's a red shirt on  final day of almost every tournament.
He is the first ever athlete to earn 1 billion dollars from his respective sport.
The nicknames "Tiger" was given to him by his father in honor of a old friend who fought alongside him during Vietnam War.