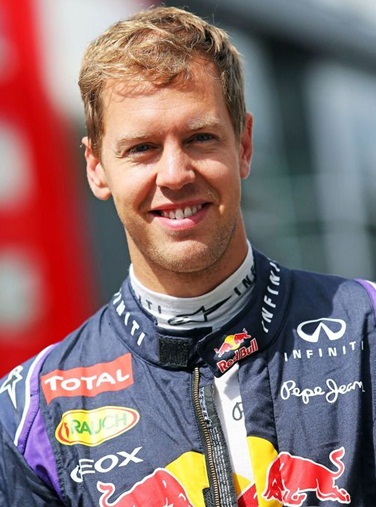 Named among the most successful Formula One drivers of all time, Sebastian Vettel is a German F1 racing driver who currently drives for Red Bull Racing. He was born on July 3, 1987 to Heike Vettel and Norbert. Sabastian became interested in car racing at a very young age and even started amature karting when he was just three and a half years old. After showing promising performances and winning several titles, Vettel was accepted into the Red Bull Junior Team at the age of just 11.
After showcasing his abilities as a teenager, Sabastian Vettel joined Formula One as BMW Sauber third driver in 2006. He then became test driver for the team in 2007 before moving to Red Bull's Scuderia Toro Rosso team later that year. Sabastian picked up his F1 career first victory at 2008 Italian Grand Prix and then joined Red Bull Racing in 2009.
Since joining Red Bull Racing, he has been the most dominating driver in Formula One till now. He became the youngest World Driver's Championship winner in 2010 and defended his title in next three consecutive years too (2011, 2012 and 2013). Vettel currently holds several "youngest" F1 records other than being the World Driver's Championship winner such as youngest driver to secure pole position, youngest driver to lead a race and youngest driver to score championship score at that time. For his outstanding performances, he has also received several awards so far.
Red Bull Racing officially announced during October 2014 that Sebastian Vettel will be leaving the team at the end of this season in order to join Ferrari for the 2015 season. The four time Formula One champion is currently dating Hanna Prater. The couple has been together for many years now, after starting dating back in 2006.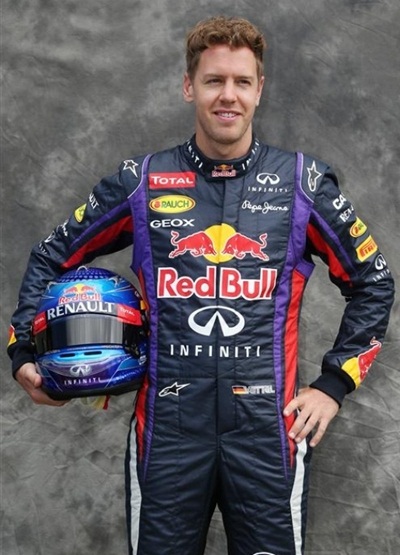 Sabastian Vettel Personal Details:
Complete Name: Sebastian Vettel
Occupation: Formula One Racing Driver
Date of Birth: July 3, 1987
Birthplace: Heppenheim, Hesse, West Germany
Zodiac Sign: Cancer
Height: 5′ 9″ (1.76 m)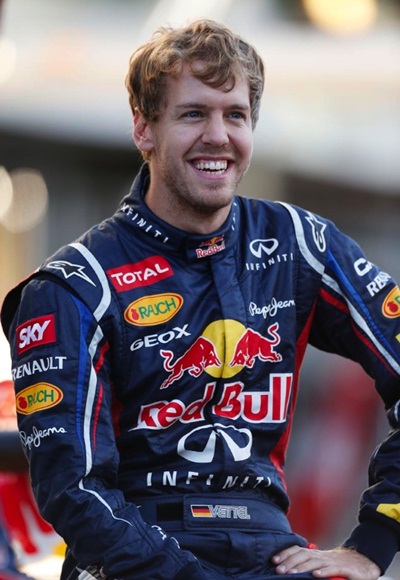 Sebastian Vettel Favourite Food, Music, Song and other favorite things:
Given below are the complete details about favorite things of Formula One racing driver Sebastian Vettel such as favorite food, music, song, hobbies, track and driver.
Hobbies and Interests: Music, Football, Swimming, Running, Cycling,

Mountain biking, Motorsport

Favorite Food: Pasta, Homemade food by his mother
Favorite Drink: Apple juice spritzer
Favorite Music Band: The Beatles
Favorite Song: "Drive my car" by The Beatles
Favorite Track: Macau
Favorite Sports: Racing, Football
Favorite Racing Driver: Michael Schumacher
Favorite Item of Clothing: Red Bull hat