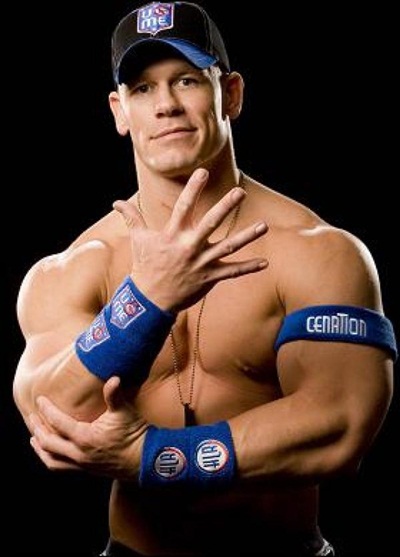 Born on April 23, 1977, John Felix Anthony Cena is an American professional wrestler, actor and bodybuilder who is widely known by the names of John Cena, Prototype and Super Cena. He is the second eldest of five sons of Carol and John Cena, Sr. Cena was interested in sports and working out since his childhood and at the age of 15 he was a regular gym rat. After graduating from Caushing Academy, Cena went to Spring field college Massachusetts to study exercise physiology where he became a Division III All-American offensive lineman and team captain of college football team because of his natural abilities. He graduated from Springfield in 1998 with a degree of exercise physiology and pursued his career as a bodybuilder.
In early 2000 the turning point came in his life, during an informal conversation with a wrestler at Gold's who encouraged Cena to take classes at Ultimate Pro Wrestling (UPW), a previous World Wrestling Entertainment developmental company. The ambitious John Cena won the Ultimate Pro Wrestling title on April 27, 2000, in San Diego, California. After this, Super Cena drew the attention of WWE executives, and in 2001 he signed a developmental contract with the company to work at Ohio Valley Wrestling (OVW). John Cena also won the OVW heavyweight title in February 2002, and then made his first appearance in WWE in June 2002 after signing up with the Smackdown roster. The first match of Cena was against Kurt Angle on june 27, 2002 in which he faced defeat. Since then, John has had 22 championship reigns during his career so far including 3 World Heavyweight Champion and 12 WWE Champion reigns.
Beside from wrestling, John Cena has also made his own name in the in the film industry. He made his film debut in 2006 with lead role in The Marine and since has starred in several more films including 12 Rounds and Legendary along with making appearances in a number of television shows. In addition to this, John Cena launched his rap album, You Can't See Me in 2005 which sold over 143,000 copies in its first week of release.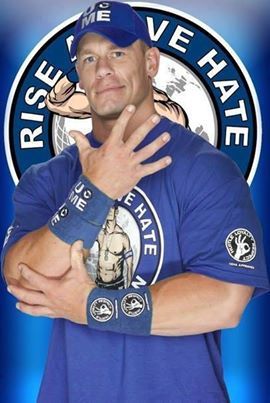 John Cena Personal Details:
Complete Name: John Felix Anthony Cena
Nicknames: Prototype, Dr. of Thuganomics, The Champ, Chain Gang, Super Cena
Occupation: Actor, Professional Wrestler
Date of Birth: April 23, 1977
Birthplace: West Newbury, Massachusetts, USA
Zodiac Sign: Taurus
Net worth: $35 million
John Cena Father, Mother and Family Pictures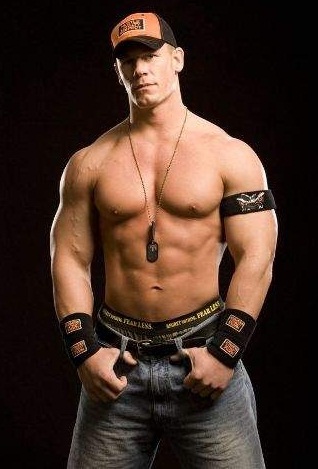 John Cena Favorite Movies, Music, Food and other favorite things:

Given below are the complete details about the favorite things of John Cena such as color, food, music, movies, Sports teams, video games, wrestlers and cars etc.
Favorite Color: Green, Purple, Black
Favorite Fast Food: Burger King & Taco Bell
Favorite Music: Hip-hop
Favorite Movie: Napoleon Dynamite, Anchorman, Star Wars, Smokey and the Bandit
Favorite TV Show: Family Guy
Favorite Sports: Wrestling, Football, Basketball
Favorite NFL Football Team: New England Patriots
Favorite NBA Basketball Team: Boston Celtics
Favorite Baseball Team: Boston Red Sox
Favorite Wrestler: Roddy Piper, Hulk Hogan, The Iron Sheik
Favorite Video Game: Madden
Favorite Cars: 1970 Pontiac GTO, Ram F4