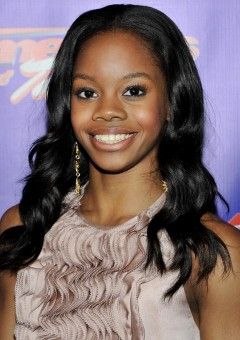 Gabrielle Christina Victoria Douglas is an American artistic gymnast who was born on December 31, 1995 in Virginia Beach, Virginia. She is the youngest daughter of Natalie Hawkins and Air Force staff sergeant Thomas Douglas. Gabby Douglas has developed interest in gymnastic during her childhood and her mother enrolled her in gymnastic classes at the age of just six. She displayed her potential in this field during childhood and impressed everyone with her abilities.
Gabby Douglas made her national debut in 2008 and continued to impress everyone throughout her junior career. In 2010, she took a very difficult decision and moved away from her family in order to train under Liang Chow who trained Olympic Champion Shawn Johnson. She then made her senior career debut in 2011 and continued to represent his country at various events, winning a number of medals. For 2012 Summer Olympics, Douglas earned the only guaranteed spot in the gymnastic team after winning the Olympics Trials competition. She made headlines worldwide when she first won a gold medal with the 2012 U.S. Women's Gymnastic Team and then a gold medal in the women's all-around two days later. With this, she became the first ever African-American to achieve a gold in the event.
Since winning gold in 2012 Summer Olympics, Gabby Douglas has received several awards till now and has also appeared in Nintendo ad campaign for New Super Mario Bros. 2 along with a small role acting in Disney XD series Kickin It. She also released her autobiography, Grace, Gold and Glory: My Leap of Faith in December 2012.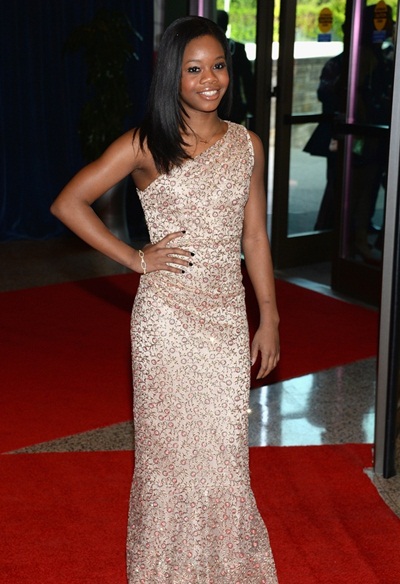 Gabby Douglas Personal Details:
Complete Name: Gabrielle Christina Victoria Douglas
Nicknames: Brie, The Flying Squirrel, Gabby Douglas
Occupation: Gymnast, Athlete
Date of Birth: December 31, 1995
Birthplace: Virginia Beach, Virginia
Zodiac Sign: Capricorn
Height: 4′ 11″ (1.50 m)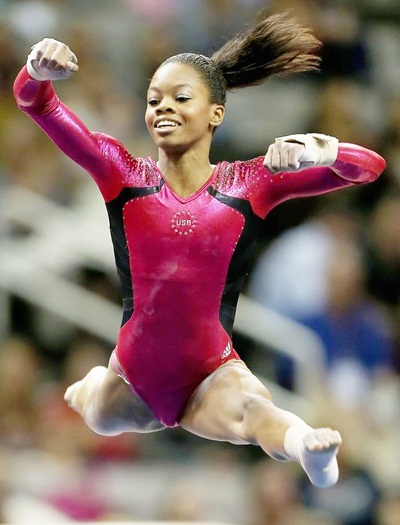 Gabby Douglas Favorite Event, Music, Hobbies and other Favorite Things:
Given below are the complete details about what are the favorite things of Gabby Douglas such as event, hobbies, music, food, color, books and TV Show etc.
Hobbies and Interests: Reading, Knitting, Dancing
Favorite Color: Yellow
Favorite Food: Mexican and Italian
Favorite Book: Twilight
Favorite Music: Katy Perry, Lil Wayne, Drake
Favorite TV Show: Vampire Diaries, Make It Or Break It
Favorite Event: Floor and Beam
Favorite Basketball Team: Los Angeles Lakers
Favorite Animal: Cats, Dogs