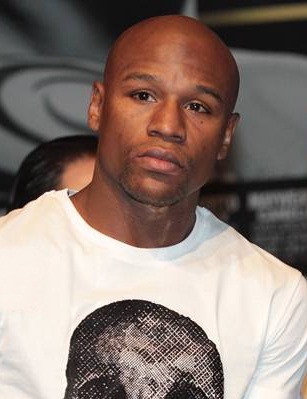 Floyd Mayweather, Jr. is an American professional boxer who is widely considered as one of the best pound-for-pound fighter in the world, having an undefeated professional boxing record of 49 victories and 0 losses so far. Born on February 24, 1977, he was born into a family of boxers as his father Floyd Mayweather Sr. and two uncles, Jeff Mayweather and Roger Mayweather were also professional boxers. After receiving training from his father and uncle, Mayweather Jr. began his amateur career which he finished with a record of 84 wins and only 6 losses. He won the national Golden Gloves championships in 1993, 1994 and 1996 along with bronze medal at the 1996 Olympics.
After an extremely impressive performance throughout the amateur career, Floyd Mayweather Jr. made his professional boxing career debut on October 11, 1996 against Roberto Apodaca. After two years of making his professional boxing debut, he won his first world title, the WBC super featherweight championship with a technical knockout in eighth-round to Genaro Hernandez. Since then, he has gone on to become one of the greatest boxers of all time, after winning ten world titles and the lineal championship in 4 different weight classed. Although Floyd Mayweather had announced his retirement in 2008 but he couldn't stay away from the ring and returned in 2009 with a fight against Juan Manuel Marquez, which he won by a unanimous decision. Mayweather ended his career as still undefeated after 49 professional career fights.
Outside the ring, Floyd has faced trouble with law on a number of occasions. He was sentenced to 90 days in jail after being pleaded guilty to no contest to two harassment charges and a domestic violence charge. He has also been arrested several other times in batter and violence cases since 2002. The father of four children including two sons and two daughters, Floyd Mayweather Jr. currently resides in Las Vegas, Nevada.
Floyd Mayweather Parents and Girlfriends Family Pictures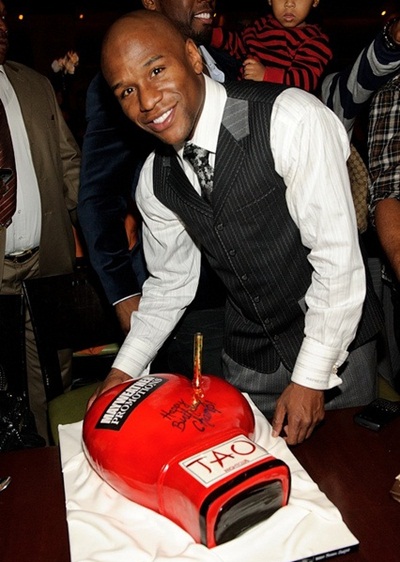 Floyd Mayweather, Jr. Personal Details:
Complete Name: Floyd Mayweather, Jr.
Nicknames: Money, Pretty Boy
Occupation: Boxer
Date of Birth: February 24, 1977
Birthplace: Grand Rapids, Michigan, U.S.
Zodiac Sign: Pisces
Floyd Mayweather Height Weight Body Measurements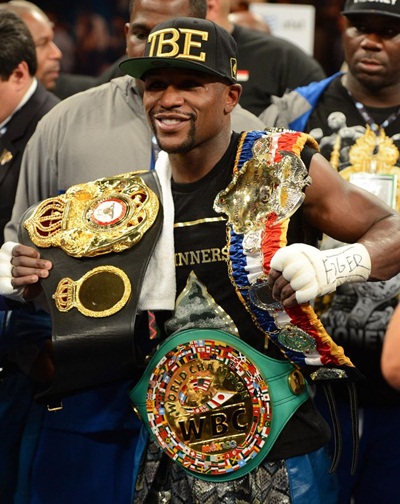 Floyd Mayweather Jr Favorite Car, Boxer, Music and other favorite things:
Given below are the complete details about professional boxer Floyd Mayweather, Jr. favorite things including food, color, cars, music, movies, hobbies, sports and boxers.
Hobbies and Interests: Music, Sports, Driving Cars, Collecting Money
Favorite Color: N/A
Favorite Food: Fast Food
Favorite Ice Cream Flavor: Pralines and cream
Favorite Music: Earl Hayes, Derek Bomb, 50 Cent, Jay-Z, G-Unit, Cassidy
Favorite Movie: Monster flicks,

The Notebook

Favorite Sports: Tennis, Boxing, Basketball, Table Tennis
Favorite Boxers to Watch: Kostya Tszyu, Manny Pacquiao, Winky Wright, Bernard Hopkins
Favorite Cars: Rolls-Royce Phantoms, Lamborghini Aventador, Bugatti Veyron