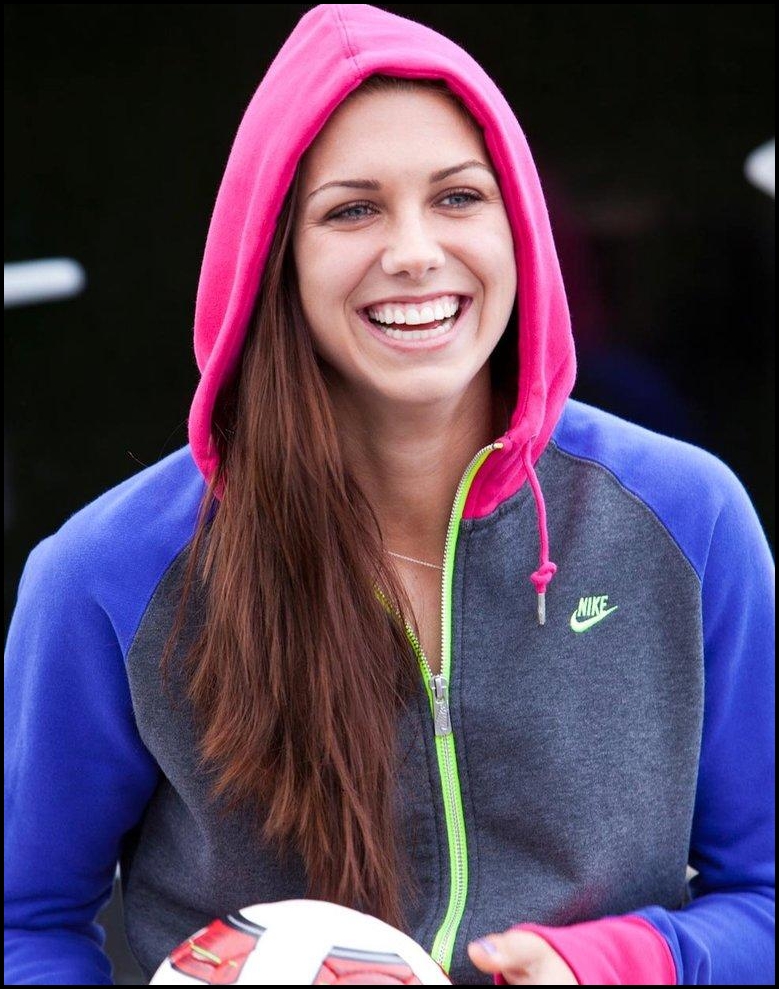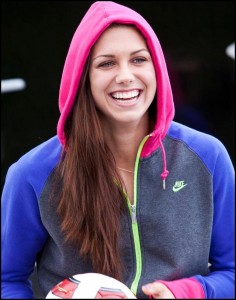 The young rising American soccer player, Alexandra Patricia Morgan was born on July 2, 1989 in Diamond Bar, California to Michael T. Morgan and Pamela S. Commonly known as Alex Morgan, the current forward for United Sates women's national soccer team and National Women;s Soccer League (NWSL) club Portland Thorns FC started playing soccer at the age of 13 and immediately impressed everyone with her speed, ball control and sprinting abilities. Alex kept her outstanding performance going in coming years and was selected for the United States under-20 women's national soccer team at the age of just 17. She also finished her collegiate career as the 3rd all-time highest goal scorer while playing for the University of California, Berkeley's football team Golden Bears despite of missing several games in senior year.
Due to her fabulous college career, Morgan on to be the first pick of the Women's Professional Soccer Draft, by the Western New York Flash in 2011. She was also the youngest player of U.S. women's national team which played in 2011 FIFA Women's World Cup and scored her first goal in the semi-final of the tournament against France.
In 2012, she joined Seattle Sounders Women soccer team before moving to her current club Portland Thorns in 2013. During 2012, Alex Morgan was also included in the U.S. Olympic women's soccer team squad for 2012 Summer Olympic Games. Alexandra Patricia Morgan played a vital role in her team's success and won a gold medal with her U.S. Olympic women's soccer team.
Because of her fame, many international brands like Coca Cola, Nike and Panasonic have signed endorsement deals with Alex. Along with making appearances in various commercials, she has also been featured in several top magazines including 2012 Sports Illustrated Swimsuit Issue. At the moment, Alex Morgan is engaged to soccer star Servando Carrasco. The couple had met during their college days and became engaged on December 9, 2013.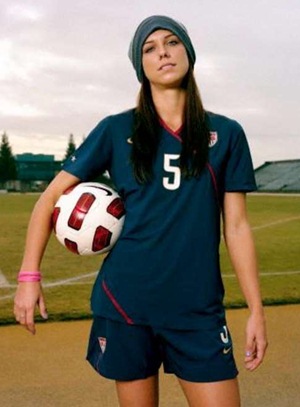 Alex Morgan Personal Details:
Complete Name: Alexandra Patricia Morgan
Nicknames: Baby Horse
Occupation: Soccer Player
Date of Birth: July 2, 1989
Birthplace: Diamond Bar, California
Zodiac Sign: Cancer
Alex Morgan Height Weight Bra Size Measurements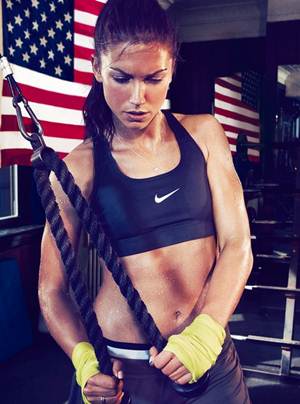 Alex Morgan Favorite Color Food and Other Things:
Hobbies and Interests: Writing, Paddleboarding, Exercise, Spending time with Family and Friends,
Favorite Color: Pink
Favorite Food: Mexican food
Favorite Drink: Coffee
Favorite Book: To Kill A Mockingbird, A Thousand Splendid Suns
Favorite Music: Ben Howard, Ellie Goulding, Katy Perry, Rihanna
Favorite Song: "Man in the Mirror" by Michael Jackson, "I Kissed a Girl" by Katy Perry
Favorite Movie: Catch Me If You Can, The Blind Side
Favorite TV Show: Modern Family
Favorite Sports: Soccer, Beach Volleyball
Favorite Soccer Team: FC Barcelona
Favorite Soccer Player: Lionel Messi
Favorite Number: 13
Favorite Beach: Manhattan Beach
Favorite Beauty Products: Mascara, Deodorant, Sunscreen
Alex Morgan Interesting Facts:
She has a license for driving motorcycle.
Alex Morgan has two sisters.
She graduated from University of California, Berkeley with a degree in Political Economy.