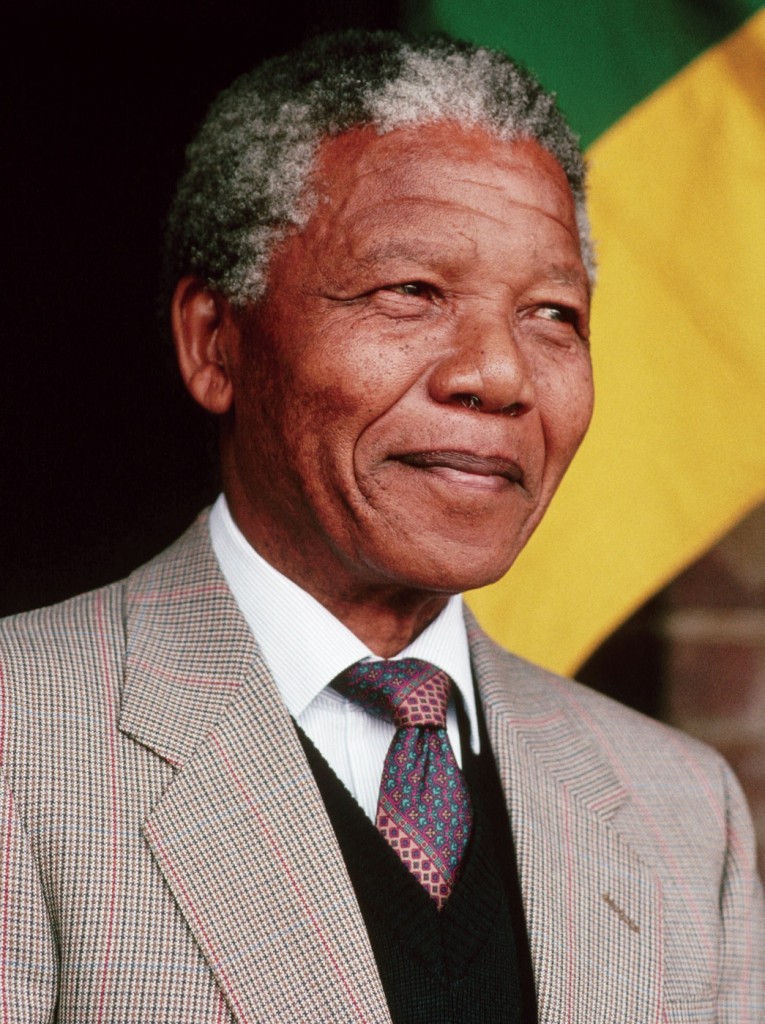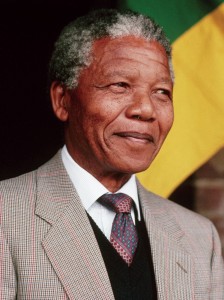 The First Black President of South Africa "Nelson Mandela" was born in a small village of South Africa on July 18, 1918. Nelson Mandela grew up in the village named, "Qunu" with two sisters and his mother. His father died due to lungs problem when he was just 9 years old. Mandela's parents were not educated and he was the first one who attended school in his family. Due to British educational system, Mandela teacher gave him the new first name that was "Nelson".
While getting his education, Mandela got interested in African History and start learning about it. At the age of 16, he attended the ceremony of circumcision with 25 other boys marked their transition from boys to men. Nelson Mandela used to feel sympathetic for his people because white men conquered their land and that was the point when Mandela started thinking about his country independence. Mandela got early education from "Wesleyan Mission School" and achieved certain academic prizes because of his hard working nature. He also learned about boxing and tracking side by side. In 1939, Mandela joined "University College of Fort Hare" for higher education. In University, "Roman-Dutch" was his area of interest to prepare for a better career in civil services.
In his second year at University, Nelson Mandela got selected for the Student Representative Council. In 1942, he joined the African National Congress and also directly participated in different campaigns regarding harmony and nonviolent defiance against the government of South Africa and its policies. Later on, he understood that armed struggle is the only way to bring change. In 1961, he led a campaign against the apartheid government. Nelson was arrested for his actions against the government and was sentenced to life. He spent 27 years in prison before finally being released in 1990.
After getting released, he started working for peace and black people rights. In 1991, he got the biggest opportunity of his life. He got elected for "African National Congress" on President Post. Mandela then tried to negotiate the first multiracial elections in the country. That time, the majority of white Africans got agreed to share power but Black Africans rejected this idea. In 1993, he won "Nobel Peace Prize" award for his work. Due to his effort, negotiations among white and black Africans prevailed. In 1994, first democratic elections were held and Nelson Mandela became the first black president of South Africa.
In the same year, he published a biography named, "Long Walk to Freedom". This book was the reflection of his whole journey towards the independence of South Africa. He also won "Order of Merit" Award in the same year. After becoming president, he worked hard to create reconciliation among black and white people. Mandela also motivated Black people and told them about utilizing their inner skills and talent. In 1995, due to his motivation, Black Africans came on World stage and hosted Rugby World Cup for the first time. This event brought harmony and prestige to the nation of South Africa. In 1996, he signed a constitution and established a powerful central government. This constitution was basically the assurance that everyone has freedom and rights.
In 1999, Nelson Mandela announced his retirement from active politics. Afterward, he started spending time in social activities like to build schools and health foundations in South Africa. He also wrote different books on his life experiences. In 2001, the doctor diagnosed him with Prostate Cancer. At the age of 85, he formally announced his retirement and went back to his village. In 2013, Nelson Mandela died at the age of 95 at his home in Johannesburg. Nelson Mandela's last words were "Wherever we are living, whatever we are, don't try to oppress others, don't try to exploit others". No doubt, Mandela was the inspirational figure for the whole world.
Complete Name: Nelson Rolihlahla Mandela
Nicknames: Black Pimperne, Madiba
Occupation: Politician, Writer, Lawyer, Activist
Date of Birth: July 18, 1918
Birthplace: Johannesburg, South Africa
Zodiac Sign: Cancer

Height: 6′ 0″ (1.83 m)
Net worth: $1.5 million
Nelson Mandela Favorite Things:
Hobbies and Interests: Boxing, Reading and Writing Books, Gardening
Favorite Color: Black
Favorite Food: Tripe
Favorite Drink: Amarhewu
Favorite Book: The Grapes of Wrath, Complete Works of Shakespeare
Favorite Music: European Classic Music
Favorite Singer: Miriam Makeba, J.P. Mohapeloa, Paul Robeson
Favorite Poem: "Invictus" by William Ernest Henley
Favorite Sports: Boxing
Favorite Pet: Dog
Favorite Quote: "Cowards die many times before their deaths/The valiant never taste of death but once."
Interesting Facts:
His first job was as a security guard at a mine.
Used to read his favorite poem "Invictus" to other prisoners during his time in prison.
Nelson Mandela has six children, 20 grandchildren and rising number of great-grandchildren.