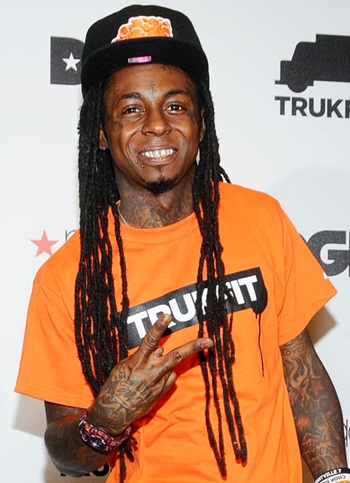 The American rapper and record label founder, Dwayne Michael Carter, Jr. better known by his stage name, Lil Wayne, was born on September 27, 1982. Raised in New Orleans, Louisiana, Lil Wayne started creating music at a very early age and wrote his first rap song when he was just 8 years old. Seeing his talent, the rapper, and owner of Cash Money Records, Bryan Williams signed Wayne to his label at the age of just 9. In 1996, he joined hip-hop group Hot Boys who released their debut album Get It How U Live! during the same year but Lil Wayne got wider recognition through the group's 1999 album Guerrilla Warfare.
Lil Wayne then also launched his solo career in the same year with debut album Tha Block Is Hot which peaked at top position over hip-hop music charts. His next two albums' Light Out (2000) and 500 Degreez (2002) failed to gain much success as compared to his first album but still were certified gold by Recording Industry Association of America (RIAA). Wayne's worldwide popularity increased even more with his fourth album Tha Carter (2004) followed by fifth album Tha Carter II (2005) and several mixtapes and collaboration over next two years.
His sixth album Tha Carter III was released in 2008 and it is so far the most successful album of Wayne. Since then, he has released several more albums including Rebirth, I Am Not a Human Being, Tha Carter IV and I Am Not a Human Being II that have gained huge commercial success.
In addition to rapping, Lil Wayne also founded the record label Young Money Entertainment in 2005 but stepped down as president in 2007. Lil Wayne has found himself in trouble with the law on a number of occasions and has been arrested several times. He even served eight months in prison during 2010 for criminal possession of a weapon.
The rapper has been in several relationships so far and currently has four children. He married his high school sweetheart Antonia Carter on Valentine's Day 2004 and separated in 2006. They have a daughter together named Reginae. Lil Wayne's second child, Dwayne III was born in 2008 to radio broadcaster Sarah Vivan, third child Cameron Carter to actress Lauren London in 2009 and fourth child, Neal to singer Nivea in the same year.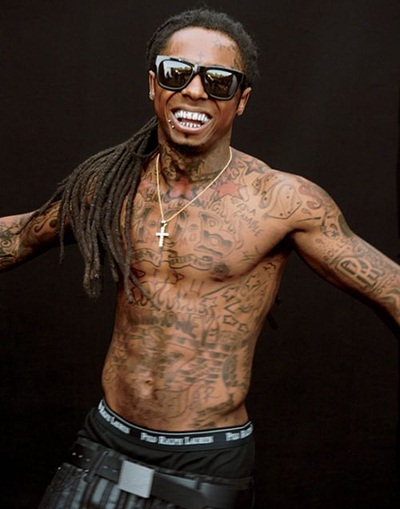 Lil Wayne Personal Details:
Complete Name: Dwayne Michael Carter Jr.
Nicknames: Lil' Weezy, Baby Jr., BM Jr., Tunechi
Occupation: Rapper
Date of Birth: September 27, 1982
Birthplace: New Orleans, Louisiana, U.S.
Zodiac Sign: Libra
Lil Wayne Weight Height Body Measurements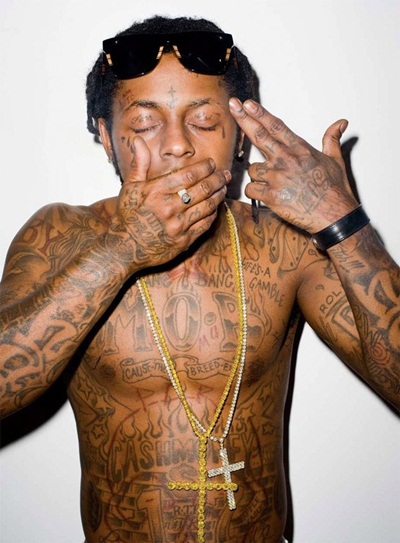 Rapper Lil Wayne Favorite Movie, Color, Cars and other Favorite Things:
Given below are the complete details about all favorite things of Lil Wayne like movies, color, cars, number, food, music, band, sports, football team and hobbies etc.
Hobbies and Interests: Blogging, Rapping, Smoking
Favorite Color: Red
Favorite Food: Macaroni, Potato Salad
Favorite Music: Prince, Jay-Z, The Notorious B.I.G, Kurt Cobain
Favorite Band: Nirvana
Favorite Movie: Gremlins
Favorite Sports: Football, Basketball
Favorite Football Team: Green Bay Packers
Favorite Number: 17
Favorite Cars: Mercedes-Benz SLS AMG, Bugatti Veyron, Rolls-Royce Phantom