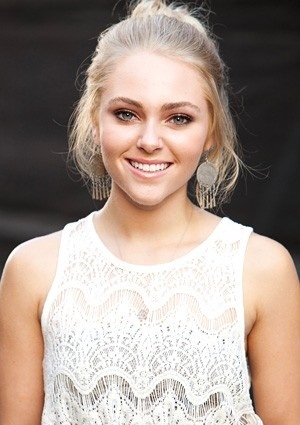 Born on December 8, 1993, AnnaSophia Robb is an American actress who first gained recognition in 2005 through her roles in Because of Winn-Dixie and Charlie and the Chocolate Factory. She is the only child of architect David Robb and interior designer Janet. While growing up, she used to compete in dance competitions and gymnastics but then decided to quite in order to focus towards her acting career.
AnnaSophia Robb first appeared in a commercial of McDonald's and then landed a few minor roles in various television series. Her first major role was in 2004 television special Samantha: An American Girl Holiday. She first gained worldwide recognition during 2005 after appearing in two box office hit films, Because of Winn-Dixie and Charlie and the Chocolate Factory. Her next few projects included Have Dreams, Will Travel, The Reaping, Spy School, Jumper and Sleepwalking in which AnnaSophia Robb performances received praise from the critics. Some other films and television shows in which AnnaSophia Robb has starred include Soul Surfer, Race to Witch Mountain, The Carrie Diaries and The Way Way Back.
In addition to acting, she has also recorded a song "Keep Your Mind Wide Open" for the soundtrack of her film Bridge to Terabithia. The song reached at 90th position over Billboard Hot 100. Although not much is known about the relationships of AnnaSophia Robb but is rumored to be dating Alexander Ludwig at the moment.
AnnaSophia Robb Personal Details:
Complete Name: AnnaSophia Robb
Occupation: Actress
Date of Birth: December 8, 1993
Birthplace: Denver, Colorado, USA
Zodiac Sign: Sagittarius
Height: 5′ (1.52 m)
Net worth: $4.5 million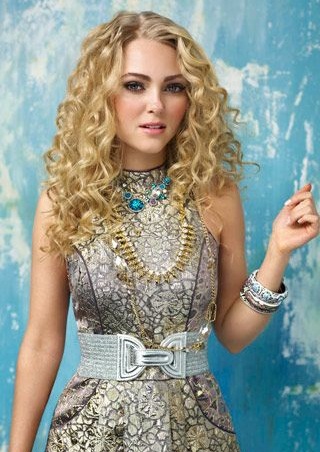 AnnaSophia Robb Favorite Music, Color, Movies and other Favorite Things:
Given below are the complete details about what are the favorite things of AnnaSophia Robb including Music, Color, Movies, Food, Hobbies, Books and Sports etc.
Hobbies and Interests: Reading, Dancing, Rafting, Singing, Snowboarding
Favorite Color: Sunflower orange
Favorite Food: Sushi
Favorite Book: Harry Potter, The Lord of the Rings
Favorite Music: The Black Eyed Peas, Coldplay, Backstreet Boys
Favorite Movie: Slumdog Millionaire, Napoleon Dynamite, The Manchurian Candidate, Lord of the Rings trilogy
Favorite Sports: Badminton
Favorite Clothing Stores: TRAD, Jigsaw London, Abercrombie
Favorite Pet: Dog