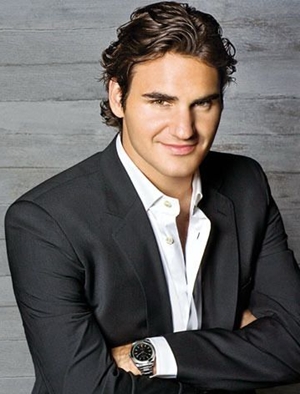 Often referred as the greatest tennis player of all time, the Swiss professional tennis player, Roger Federer was born on August 8, 1981 to Robert Federer and Lynette Federer. Roger started taking interest in sports at an early age and was just 12 years old, when he decided to quite all other sports in order to give his maximum amount of attention to Tennis. With the help of his immense talent, Federer became national junior champion in Switzerland at the age of 14 and also won junior Wimbledon title before turning pro in 1998.
After turning pro, Roger Federer first grabbed the attention of everyone after defeating the four-time defending champion Pete Sampras in Wimbledon 2001. His careers breakthrough came in 2003 when he won his first Grand Slam singles title at Wimbledon and since then, The Swiss Meastro has been one of the most dominant players world has ever seen. Federer has won tons of titles during his career so far and also holds several world records.
Some of his professional career records include being at world no. 1 position for 302 weeks overall, winning 17 Grand Slam singles titles, reaching the Wimbledon final at 9 different occasions and reaching each Grand Slam Final at least 5 times. Roger has also won the highest number of matches in men's Grand Slam tournaments along with winning the highest amount of prize money as compared to any other player in the history of tennis.
Because of being one of the most popular and marketable athletes in the world, a large number of well-known companies have signed endorsement deals with Roger Federer which include Nike, Mercedes-Benz, Gillette, Rolex, Nationale Suisse, Lindt and Wilson etc. His earning from endorsements combined with the prize money, places Roger among highest paid athletes in the world. In his off-court life, Roger Federer is married to former tennis player, Mirka Vavrinec with whom he had met at 2000 Sydney Olympics. After marrying in 2009, the couple now has 4 children including identical twin girls and twin boys.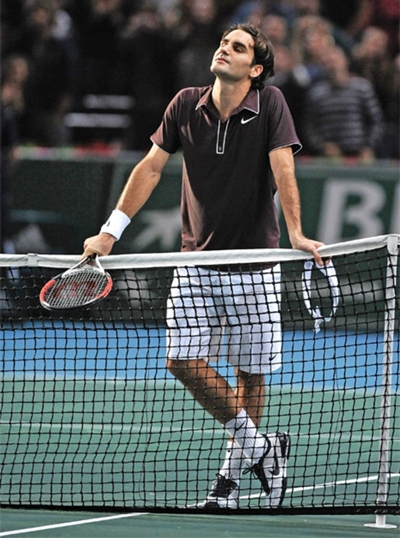 Roger Federer Personal Details:
Complete Name: Roger Federer
Nicknames: FedEx, King Roger, NinjaFed, The Swiss Meastro, Rog
Occupation: Tennis Player
Date of Birth: August 8, 1981
Birthplace: Basel, Switzerland
Zodiac Sign: Leo
Net worth: $300 million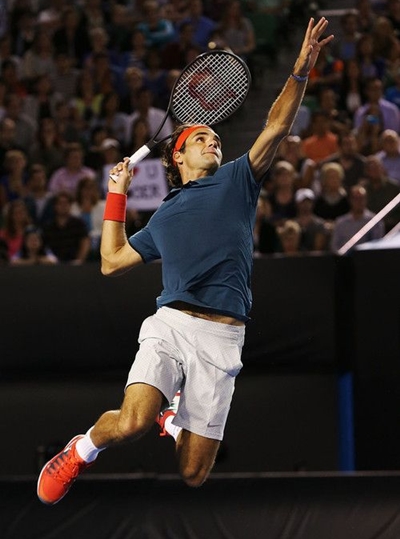 Roger Federer Favorite Color, Music, Number and other Favorite Things:
Hobbies and Interests: Playing Video Games, Music, Sports (soccer, tennis, golf), Fishing
Favorite Color: Black
Favorite Food: Veal Cordon Bleu, Muesli, Fondue
Favorite Drink: Sparkling water
Favorite Music: AC/DC, Lenny Kravitz
Favorite Karaoke song: Fly Away by Lenny Kravitz
Favorite Movie: Gladiator, Good Will Hunting, James Bond film series
Favorite Sports: Football, Tennis
Favorite Soccer Team: FC Basle
Favorite Number: Eight
Favorite Animal: Lion
Favorite Holiday Destination: Sardinia, Miami
Roger Federer Interesting Facts:
He is scared of roller coasters.
Roger wears a size-12 shoe.
Used to be a vegetarian till the age of 14.
Roger Federer can speak four languages including Swiss German, English, French and German.