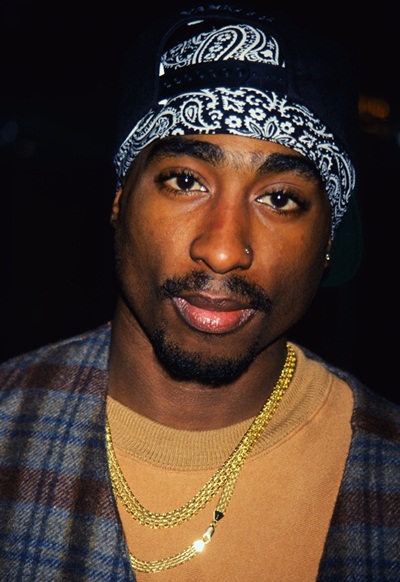 Tupac Amaru Shakur was an American rapper and actor, widely known by his stage names 2Pac and Makaveli. Considered among the greatest music artists of all time, Tupac Shakur was born on June 16, 1971 to Billy Garland and Afeni Shakur. He had developed interest in rapping at a very early age and won several rap competitions during his school days. In 1988, he along with his family moved to Marin City, California. 2Pac professional entertainment career began in early 1990's when he joined hip hop group Digital Underground and appeared in group's two recordings "This Is an EP" and Sons of the P" before going solo.
He first rose to prominence as a solo artist in 1991 with his debut album, 2Pacalypse Now which included popular single "Brenda's Got a Baby". His second album "Strictly 4 My N. I. G. G. A. Z.", was released in February 1993 and it performed much better than the first one. After that, 2Pac released 3 more albums including Me Against the World, All Eyez on Me and The Don Killuminati: The 7 Day Theory all of which have been highly successful. His fourth album All Eyez on Me is one of the best selling albums in the United States. In addition to music, Tupac Shakur also appeared in several films including Juice, Poetic Justice, Above the Rim, Bullet, Gridlock'd and Gang Related.
In his professional musical career, 2Pac has sold more the 75 million records worldwide which makes him one of the best-selling music artists of all time and is named among greatest rappers of all time. Tupac Shakur was murdered at the height of his fame on September 13, 1996 after being shot multiple times in a drive-by shooting. He was taken to the hospital but failed to make recovery and died on September 13, 1996. Tupac was engaged to American actress and fashion designer, Kidada Jones at the time of his death.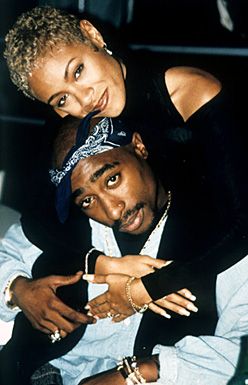 Tupac Shakur Personal Details:
Complete Name: Tupac Amaru Shakur
Nicknames: 2Pac, Makaveli, Pac
Occupation: Rapper
Date of Birth: June 16, 1971
Birthplace: East Harlem, Manhattan, New York City, New York, U.S.
Zodiac Sign: Gemini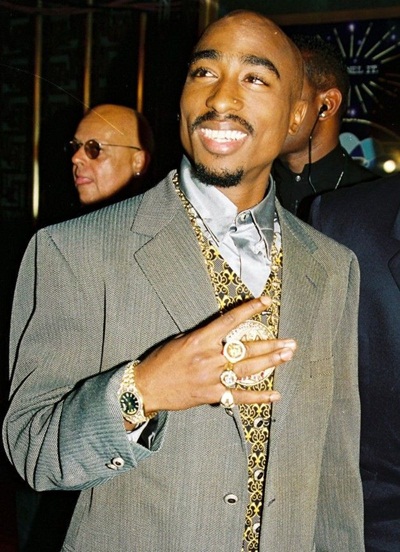 Tupac Shakur 2Pac Favorite Food, Color, Music and other Favorite Things:
Given below on this page are the complete details about Tupac Shakur 2Pac favorite food, color, music, books, rap album and sports etc.
Favorite Color: Black, Gold
Favorite Food: Fried chicken wings, Macoroni
Favorite Drink: Fanta Orange Soda
Favorite Books: One Hundred Years of Solitude, 1984, The Art Of War, Still I Rise, Ah This!,Catcher in the Rye
Favorite Music: Rap
Favorite Singer: Prince
Favorite Rap Album: Geto Boys' 'Grip It! On That Other Level'
Favorite Actor: Jim Carrey
Favorite Sports: Basketball, Football