Kelly Brianne Clarkson is an American singer who first rose to prominence after winning the first season of singing competition show, American Idol in 2002. She was born on April 24, 1982 to former engineer Stephen Michael Clarkson and teacher, Jeanne Ann. After completing her graduation, Kelly Clarkson moved to Los Angeles in 2001 in order to find better opportunities for her musical career. But failing to find any major success and a fire incident in her apartment forced her to return to Burleson. After being encouraged by a friend, Kelly Clarkson auditioned for the inaugural season of American Idol which she ultimately won on September 4, 2002 without being sent into the bottom three even once during the complete season.
After winning American Idol, Kelly Clarkson released her debut single "A Moment Like This" a few days later which topped the US Billboard Hot 100 and was followed by her debut studio album, Thankful in 2003 that sold over 4.5 million copies worldwide. She then released her second album Breakaway in 2004 which garnered huge commercial success and Clarkson also received two Grammy Awards for her work. Since then, Kelly Clarkson has released four more albums including My December, All I Ever Wanted, Stronger and Wrapped in Red which include many chart-topping singles such as "Mr. Know It All", My Life World Suck Without You", "Stronger (What Doesn't Kill You)" and "Catch My Breath". Overall, she has sold over 20 million albums worldwide so far, making Clarkson one of the most successful American Idol winners.
In addition to music, Kelly Clarkson has also ventured into film and television. After making her debut with lead role in 2003 film From Justin to Kelly, she has appeared in several more television programs such as American Dreams, King of the Hill, Phineas and Ferb, Duets, The Crazy Ones, Kelly Clarkson's Cautionary Christmas Music Tale and Nashville. In her personal life, Kelly Clarkson began dating talent manger Brandon Blackstock in 2012. The couple began engaged in December 2012 and finally married in October 2013.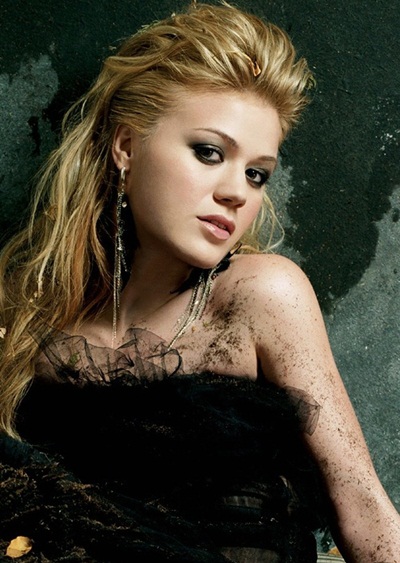 Kelly Clarkson Personal Details:
Complete Name: Kelly Brianne Clarkson
Nicknames: Kellbelle
Occupation: Singer
Date of Birth: April 24, 1982
Birthplace: Fort Worth, Texas
Zodiac Sign: Taurus
Net worth: $28 million
Kelly Clarkson Weight Height Bra Size Measurements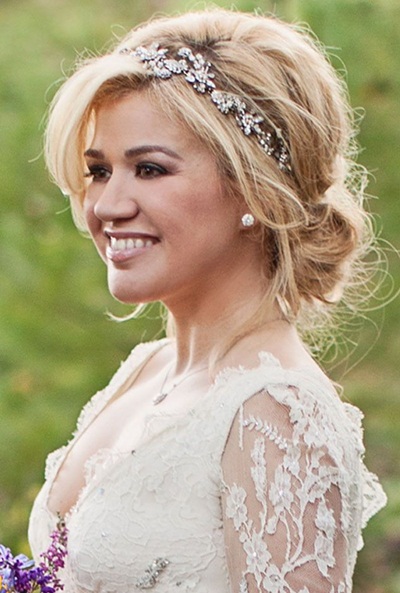 Kelly Clarkson Favorite Songs, Food, Color and other favorite things:
Given below are the complete details about singer Kelly Clarkson favorite things such as favorite color, song, music, food, book, perfume, sports teams, movie, TV Show and hobbies.
Hobbies and Interests: Reading, Sports, Play board games, Watch movies
Favorite Color: Colbalt Blue
Favorite Food: Red Velvet Cake, Chili's chips & Salsa with ranch dressing
Favorite Drink: Water
Favorite Book: "Jane Eyre" by Charlotte Bronte
Favorite Perfume: Tiffany
Favorite Music: Patty Griffin, No Doubt, Reba McEntire, Mariah Carey, Céline Dion
Favorite Song: Des'ree Kissing You
Favorite Movie: The Goonies
Favorite TV Show: Designing Women
Favorite Board Games: Farkel, Scrabble, Boggle, Sequence
Favorite Hair Products Brand: Bed Head
Favorite Sports: Basketball, Football, Baseball
Favorite Sports Teams: Dallas Mavericks, Texas Rangers, Boston Red Sox, Boston Celtics, Dallas Cowboys