With the year close to ending, it's quite common for most people to look back on the important events which occurred during the year and made some difference but even more interesting than it, is that people also want to know about the events, individuals and releases which were complete waste of time. Just like past years, GQ has again released their annual list of least influential people of the year and defined them as the ones "who took up vast clouds of oxygen, gave us back nothing of use, and probably helped accelerate the death of our planet."
The 2014 list of least influential people in the world includes total 30 names and some of them are really surprising one especially the inclusion of United States President Barack Obama name in it is gaining a lot of attention from media. The GQ Magazine has defined particular reason behind the inclusion of each individual in the list like Barack Obama for his response to major catastrophes during the last year, CNN for spending the most part of the year in search of a single plane, Bono and U2 for Songs of Innocence and forcing it into user's iTunes library without their consent, Derek Jeter for 4 HR, 50 RBI, .256 BA, 87 strikeouts, 11 errors, The Brazilian soccer team for their seven to 1 loss in FIFA World Cup to Germany and Shia LaBeouf for his weird behavior.
World's Least Influential People 2014 list by GQ Magazine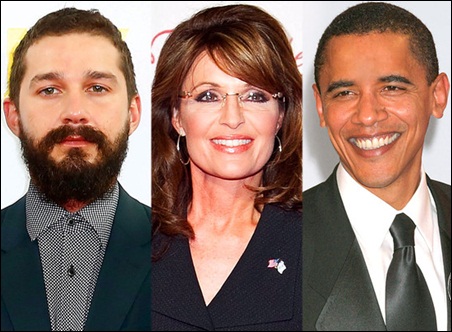 The other well known people who successfully earned their spot on GQ's least influential people 2014 list include Zach Braff, Johnny Depp, Robin Thicke, Woody Allen, Jay Nixon, Rick Perry, John McCain, Eric Cantor, Chris Christie and Sarah Palin. We are sure that people who have been named in this list would surely learn something from it and try to be more influential during the next year.